JCPS mother says bus never picked up her daughter after her bus driver quit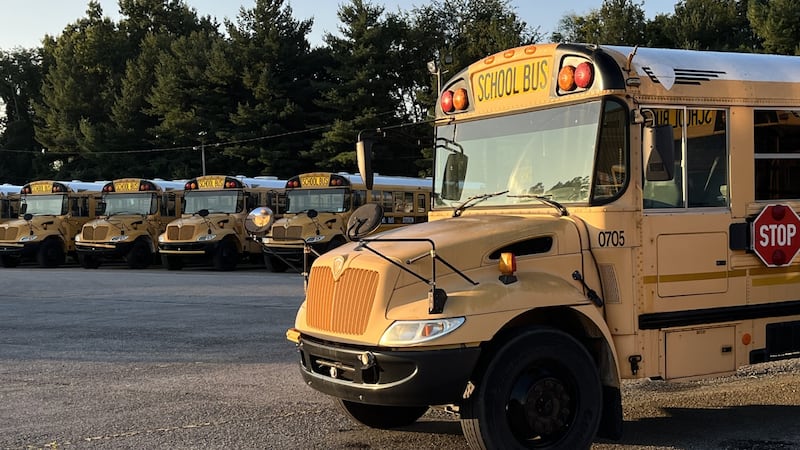 Published: Aug. 24, 2023 at 11:46 PM EDT
LOUISVILLE, Ky. (WAVE) - Shively resident Ambrosia Mills said the bus is scheduled to pick up her daughter Aaricia, a junior at Butler High School, and seven other students at 6:52 a.m at their bus stop on the corner of Picadilly and Bicknell Avenue.
However, Monday morning when high schoolers went back to school, Mills said the bus never came to her daughter's bus stop. Tuesday morning, the bus never appeared again. On Wednesday, after waiting almost an hour with still no sign of the bus, they tried to call the school.
That's when Aaricia said they learned their bus driver had quit, and they had been assigned a substitute driver.
"They said that the bus driver skipped us because they didn't want to be late for school," Aaricia said.
"We literally tracked them because they sent us this tracker," Ambrosia said, referring to the Edulog Parent Portal Lite App. "They were literally two minutes away yesterday and never came to this bus stop."
JCPS told WAVE News a substitute bus did eventually stop at their bus stop Wednesday, but not until 8:27 a.m., over an hour and a half late.
JCPS confirmed that their bus driver resigned earlier this week and the route is now being covered by substitutes on a day-to-day basis.
Aaricia said she was told that due to staffing shortages, they were sending drivers from other compounds who weren't familiar with the routes.
"The compound that we're supposed to be getting, people quit," Aaricia said. "So they had to get other people from different compounds to pick students up. So that's why they didn't know what they're doing."
She said students have been helping the substitute drivers with their routes.
"Y'all over here getting people that don't know the streets," Aaricia said. "They don't know what to do. Y'all even got students telling the bus drivers where to go."
For Ambrosia who is a third-shift worker, it's been exhausting having to drive her daughter to school every day after working all night.
She said all she wants is a consistent schedule.
"They need to let us know exactly what time to drop our kids off at the bus stop," Ambrosia said. "I'm literally here every morning to make sure the kids get on the bus."
Copyright 2023 WAVE. All rights reserved.