UofL officials release statements on ACC expansion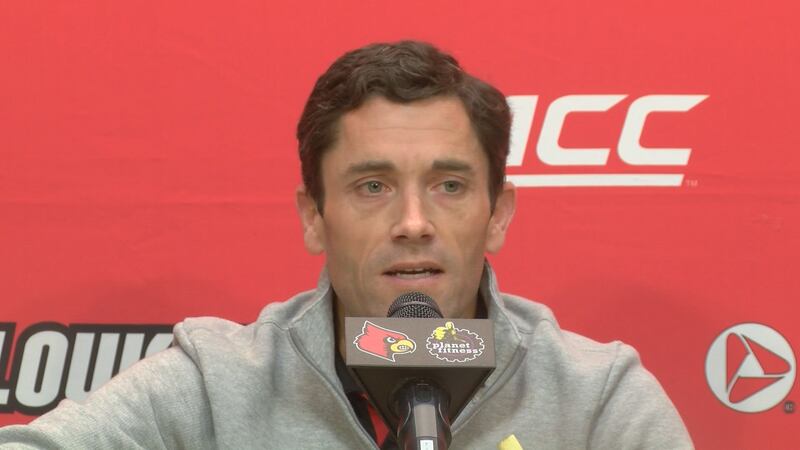 Published: Sep. 1, 2023 at 12:21 PM EDT
LOUISVILLE, Ky. (WAVE) - The University of California, Berkeley, Stanford University and Southern Methodist University will start competing in the Atlantic Coast Conference in 2024.
University of Louisville officials look forward to the three new schools joining the ACC.
UofL Athletics Director Josh Heird:
"Earlier today, the Atlantic Coast Conference announced the formal additions of Southern Methodist University, Stanford University, and the University of California, Berkeley, beginning in the 2024-25 academic year.
The addition of these three world-class academic and athletic institutions is a transformative moment for the ACC and for the University of Louisville. Already one of the strongest athletic conferences in the country, the ACC will now truly be a nationwide power spanning from coast to coast.
This expansion will provide increased revenue to the ACC and to the University of Louisville, broaden the Cardinals brand nationally, provide greater stability for the conference and align UofL with even more of higher education's greatest institutions. While there are still questions to be resolved in the months ahead regarding scheduling, travel and logistics, as a conference, we have worked hard to develop a plan that limits the impact on our student-athletes.
I want to express my sincere appreciation for Commissioner Phillips' leadership as well as the partnership and dedicated work of President Schatzel, whose strong voice among her peers helped make today's announcement a reality.
Thank you to all of Card Nation for your continued passion and support. Go Cards!"
UofL President Dr. Kim Schatzel:
"I am delighted to welcome Southern Methodist University, Stanford University and the University of California, Berkeley to the ACC. These outstanding universities bring not only athletic excellence but also reputations as being among America's finest academic institutions. Our Cardinal teams will enjoy competing against some of the nation's best athletes, and our university will gain from the many partnerships and academic opportunities these schools will bring to the conference."
The Cardinals joined the ACC back in 2014.
Copyright 2023 WAVE. All rights reserved.