Top deck lane of Sherman Minton Bridge scheduled to be closed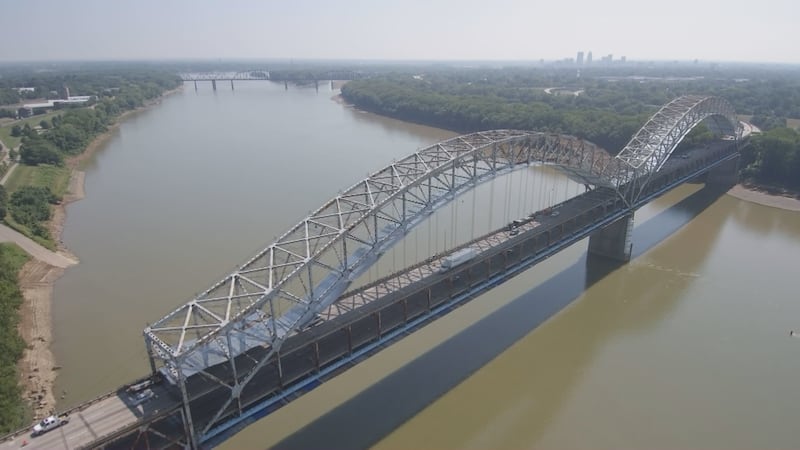 Published: Sep. 7, 2023 at 8:05 PM EDT
LOUISVILLE, Ky. (WAVE) - Crews are scheduled to pour concrete on the top deck of the Sherman Minton Bridge starting Friday evening, according to a release.
Officials said the right lane of I-64 westbound will be closed as early as 6 p.m. on Friday, Sept. 8. The lane will remain closed until around 1 p.m. on Saturday, or until crews finish work.
There will be no access to the New Albany exit ramp (Exit 123) during the closure, according to the release. Delays are expected and those traveling through the area around encouraged to use alternate routes where possible.
Copyright 2023 WAVE. All rights reserved.