Donations collected for LMPD officer in critical condition after being shot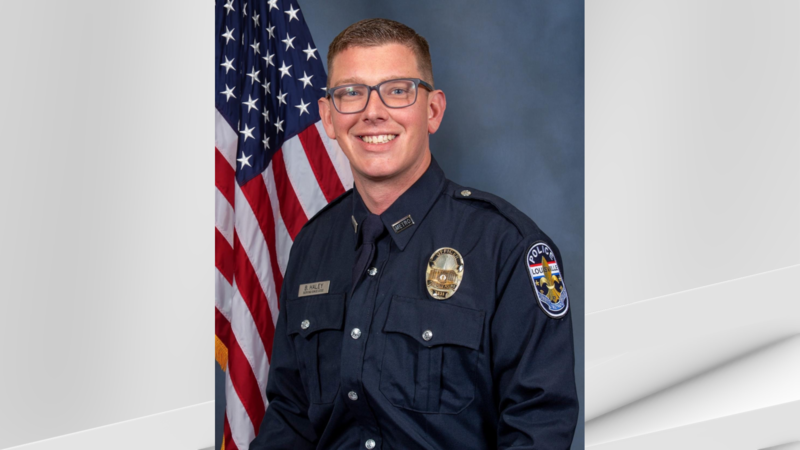 Published: Sep. 9, 2023 at 1:16 PM EDT
LOUISVILLE, Ky. (WAVE) - Louisville Metro Police Foundation is asking for donations for 33-year-old Officer Brandon Haley who was hospitalized after he was shot in the Chickasaw neighborhood Thursday.
Haley was conducting a traffic stop around 2:30 a.m. when multiple shots were fired from a nearby home.
He was taken to the hospital and has undergone two surgeries and remains in critical yet stable condition, the foundation said.
"We are cautiously optimistic," LMPD said in a statement. "LMPD continues to ask for the community's prayers and support for Officer Haley and his family. This remains an ongoing investigation. We have no further to offer at this time."
Police have arrested four people who were at the scene the night of the shooting. None of the suspects have been charged with the shooting.
Haley has been with the LMPD as an officer for a year and a half. He's been married to his wife Allison for five years and has young children with her. His family said that he is passionate about family and cares about the city and the community just as much.
So far, the foundation has raised over $1,400 for Haley.
(Story continues after post)
If anyone wants to donate to support Haley, visit saferlouisville.org or Venmo @LuisvilleMetro-PoliceFoundati.
Copyright 2023 WAVE. All rights reserved.