Louisville Orchestra celebrates Bluegrass in upcoming season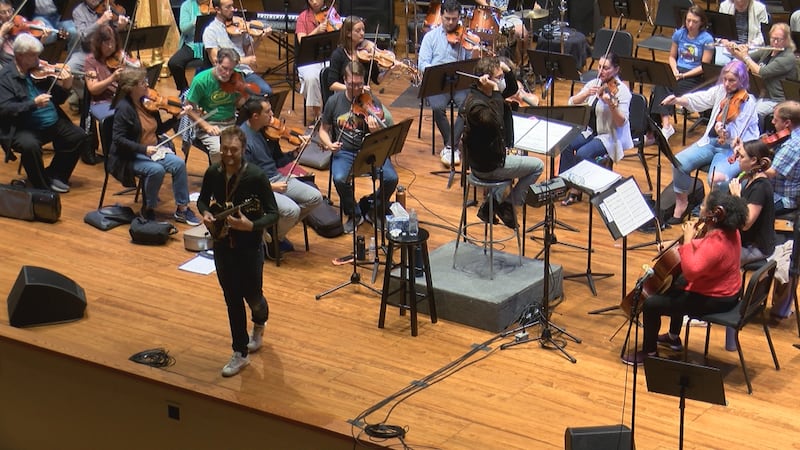 Published: Sep. 13, 2023 at 3:42 PM EDT
LOUISVILLE, Ky. (WAVE) - Opening night for the upcoming Louisville Orchestra season is this weekend, and a special guest is performing this year.
Chris Thile is a world-famous mandolin player who helped on the "Oh Brother Where Art Thou" soundtrack. He grew up in California and Murray, Kentucky, and developed a passion for Bluegrass music.
Thile talked about how orchestral music is constantly developing and innovating, always bringing new sound to the theater.
"It's not about dredging up music from a bygone era," Thile said. "It's about making new music in a place in Kentucky that has excelled at producing new music throughout the ages. It feels like an incredible opportunity to carry on that kind of tradition by innovating."
The Louisville Orchestra's opening night is on Saturday, Sept. 16 at 7:30 p.m. at the Iroquois Amphitheater.
Copyright 2023 WAVE. All rights reserved.