Ethan the Dog gets Hometown Hero banner in Louisville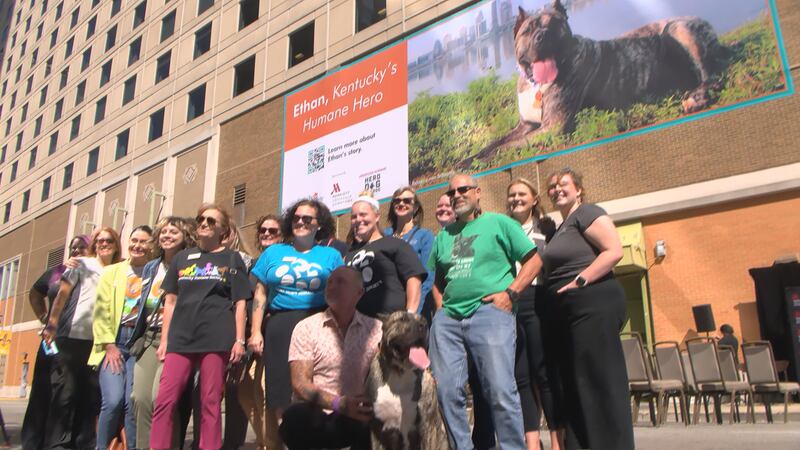 Published: Sep. 13, 2023 at 10:34 PM EDT
LOUISVILLE, Ky. (WAVE) - Louisville's most famous dog is now officially a Hometown Hero.
Ethan Almighty now has a banner hanging from the Marriott in downtown Louisville. The Kentucky Humane Society helped unveil it today.
Ethan is a Presa Canario Spanish mastiff. He was found in the Humane Society's parking lot back in January 2021 nearly starved to death. The staff nursed him back to health and he made a miracle recovery.
Human Society employee Jeff Callaway, who adopted Ethan, said he is thankful for all the community support.
"He just means so much to me," Callaway said. "All the love and support from the community means so much to me. And to be able to recognize him in this way and so many people come out here is just a blessing to us. That gets to me sometimes."
Callaway said even though the sound from the machine installing the banner made Ethan a little nervous, he's a patient dog who adjusts to every situation.
Copyright 2023 WAVE. All rights reserved.