Kentucky State Police honor fallen trooper Joseph Ponder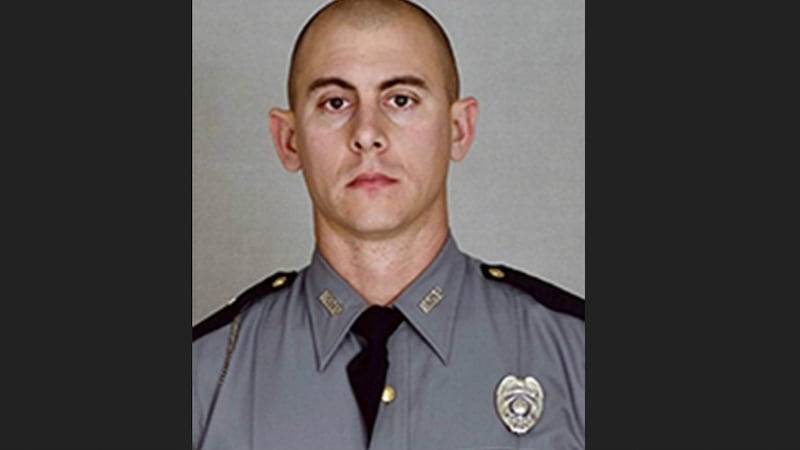 Published: Sep. 13, 2023 at 9:50 PM EDT
LOUISVILLE, Ky. (WAVE) - Kentucky State Police honored a fallen trooper from Hardin County Wednesday morning.
Trooper Joseph Cameron Ponder died in the line of duty on Sept. 13, 2015. He was remembered at a ceremony at KSP Post One in Graves County on Wednesday.
Ponder was killed during a high-speed chase that ended in a shootout in Lyon County. The driver abruptly hit the brakes, causing Ponder to crash into his vehicle. The man then got out and started shooting. He was later shot and killed by police.
KSP held a memorial service in Hickory, honoring his service to the Commonwealth.
Copyright 2023 WAVE. All rights reserved.