'Moms for Cameron' event hosted to support Daniel Cameron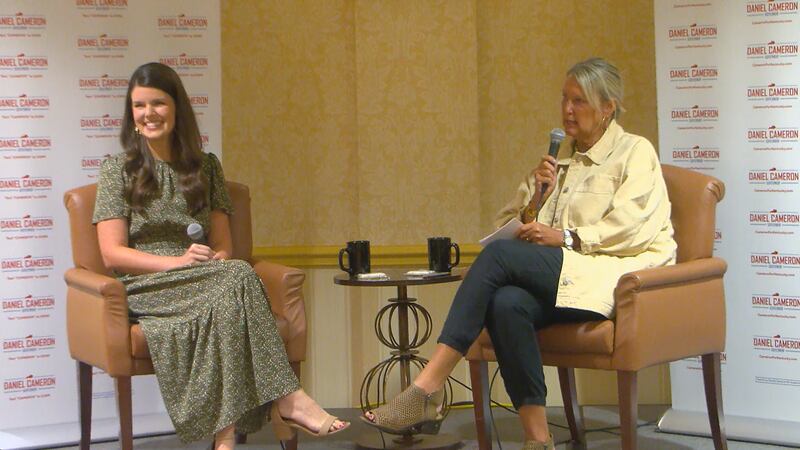 Published: Sep. 14, 2023 at 4:27 PM EDT
LOUISVILLE, Ky. (WAVE) - Kentucky's Republican candidate for governor made a stop in Louisville Thursday morning to make an appeal to women.
The Moms for Cameron event happened at the Crowne Plaza Hotel. Daniel Cameron was joined by Republican State Lawmakers Julie Raque Adams and Linsey Tichenor to discuss the issues impacting parents and children in Kentucky.
Cameron's wife, Makenze Cameron, was at the event as well. She talked about her experience being a teacher during the pandemic and the hardships that came with it. She also talked about her continuous support for her husband during his campaign for governor.
"I'm grateful for him," Makenze said. "And I'm grateful for his courage to run this race, and I truly am honored to be on this journey with him."
Makenze and Daniel Cameron welcomed their first child Theodore last year. Makenze organized the Moms for Cameron coalition to appeal to female voters.
Copyright 2023 WAVE. All rights reserved.