Fern Creek High School celebrates 100 years of community education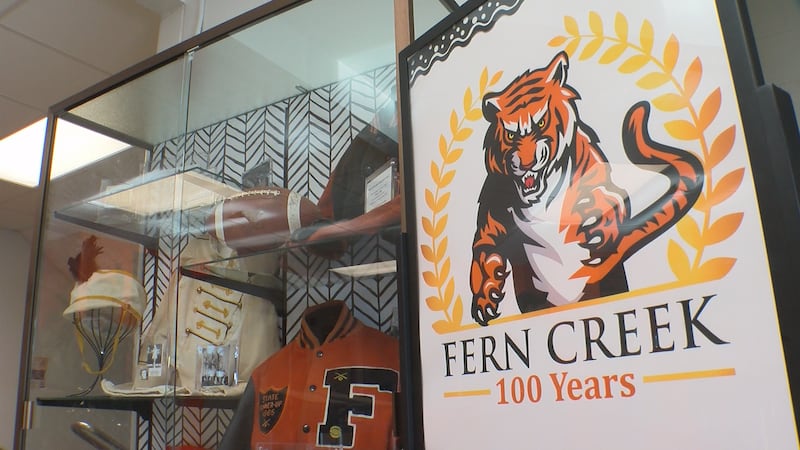 Published: Sep. 15, 2023 at 3:26 PM EDT
LOUISVILLE, Ky. (WAVE) - Fern Creek High School celebrated its 100th-year anniversary on Friday.
They celebrated by going back 100 years. Staff and students alike pulled out their 1920s attire, along with the band playing music from the 20s.
The Director of the Alumni Association, Melissa Tabor said Fern Creek played a major role in expanding the education in the city.
"In Jefferson County, there was Male, Manual and Central," Tabor said. "They were the first schools in the city, but we were the first community school. We're blessed to be that school and proud to be the first community school. It just started by a bunch of moms that wanted to get Fern Creek started, and they saw a need for a high school. They didn't need to drive all the way into the city to go to school. We're proud of the heritage of being a community school, and we're still a community school. We're named for our community and we're really proud of that."
School officials said every team and member of the school got involved in the festivities.
Copyright 2023 WAVE. All rights reserved.