Louisville man arrested after juvenile dies in crash in Oldham County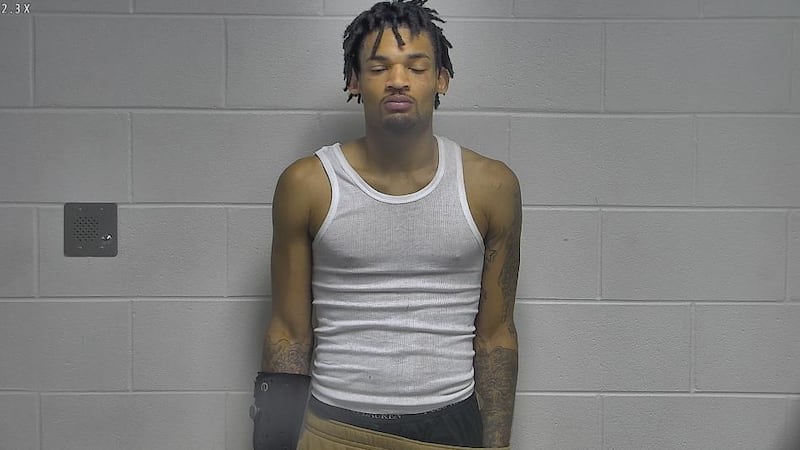 Published: Sep. 17, 2023 at 10:07 AM EDT
LOUISVILLE, Ky. (WAVE) - A man has been arrested after a crash killed a juvenile in Oldham County Saturday afternoon, according to Kentucky State Police.
A KSP trooper tried to pull over a vehicle on I-71 in Oldham County around 3:30 p.m., officials said. The vehicle did not stop and sped off.
During the pursuit, police learned that the vehicle had been reported as stolen, according to the release.
The vehicle took exit 14 on I-71 and hit a GMC SUV that was heading north on KY-329, officials said. The driver of the vehicle that tried to run was taken into custody and identified as 23-year-old Tymetrius Walter of Louisville.
Officials said that a juvenile in the SUV died due to injuries from the crash. The driver of the SUV was taken to the hospital and is expected to survive.
Walter is charged with speeding 26 miles per hour or more than the speed limit, fleeing or evading police first degree, reckless driving, wanton endangerment first degree, wanton endangerment of a police officer first degree, receiving stolen property of $10,000 or more, murder, no operators license-moped license and assault first degree.
Walter is being held in the Oldham County Detention Center and is scheduled to appear in court on Sept. 25, according to court documents.
Kentucky State Police are handling the ongoing investigation.
Copyright 2023 WAVE. All rights reserved.