First CitySpot revealed in downtown project at 5th, Jefferson Streets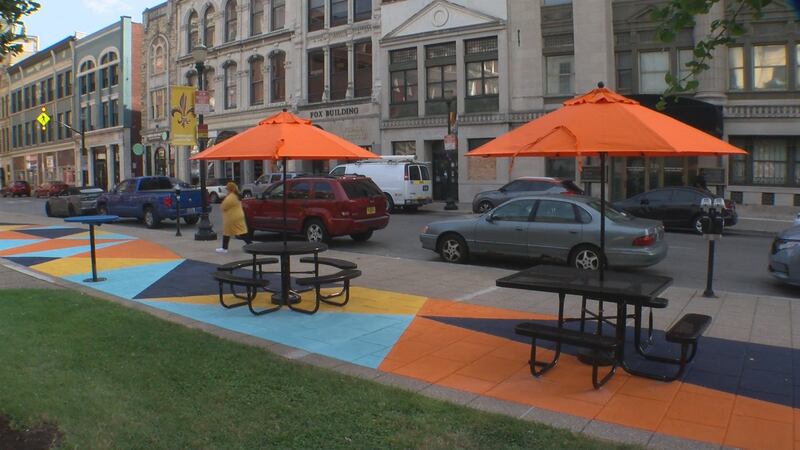 Published: Sep. 20, 2023 at 11:25 PM EDT
LOUISVILLE, Ky. (WAVE) - City leaders and the 2022 Bingham Fellows class revealed a new place-making program to attract more visitors to downtown Louisville areas.
It's called the CitySpots project.
The project is an urban design initiative that transforms under-used sidewalks, plazas and public areas into pedestrian-friendly spaces. The goal is to encourage social interaction, community building and civic engagement to the new areas.
"Who doesn't love a little whimsy and colorful surprise while walking around?" Louisville Downtown Partnership Executive Director Rebecca Fleischaker said. "Where people can meet, eat, play, catch up on emails and, my favorite, rediscover the art of hanging out. And hanging out is important. It's what makes an area vibrant. It takes people, you, me all of us, to enliven our streets and spaces and to bring energy into an area. And we want more of that."
The first CitySpot will be at 5th and Jefferson Streets.
Copyright 2023 WAVE. All rights reserved.