Governor Beshear joins WellCare of Kentucky for annual Community Health Champions Awards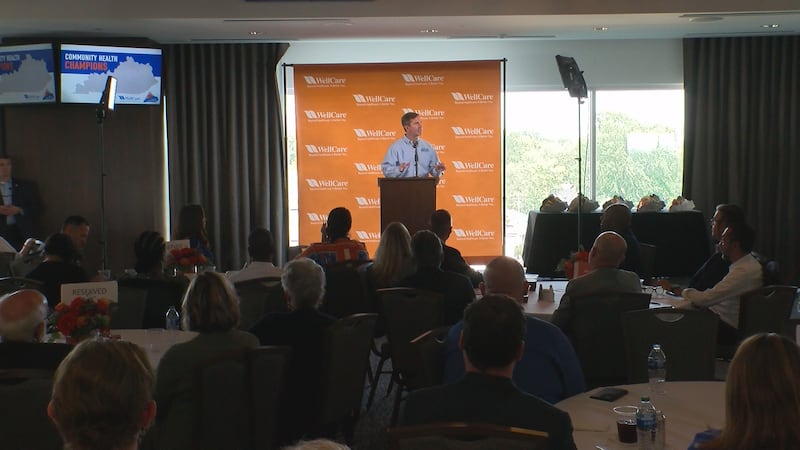 Published: Sep. 20, 2023 at 11:11 PM EDT
LOUISVILLE, Ky. (WAVE) - Governor Andy Beshear joined the WellCare of Kentucky's annual Community Health Champions Awards on Wednesday.
The event serves to honor the state's heroes who serve, volunteer and are an advocate for others. These are the people who are doing all kinds of things to help, from operators answering 988 calls to those who are fighting addiction in the school systems.
The awards help recognize everyday Kentuckians who work to make life better for others, and Governor Beshear shared that this could encourage others to do the same.
"I believe that when you have a job where you not only can move your family forward and our Commonwealth forward, but to help other people, that we live out our faith and values," Beshear said. "The golden rule says we should love our neighbor as ourself. The Parable of the Good Samaritan says everyone's our neighbor. We have a duty to help those, especially those that don't need a handout, but a hand up."
This was the fourth year for the awards ceremony.
Copyright 2023 WAVE. All rights reserved.