Salute to the Game luncheon held prior to St. X-Trinity game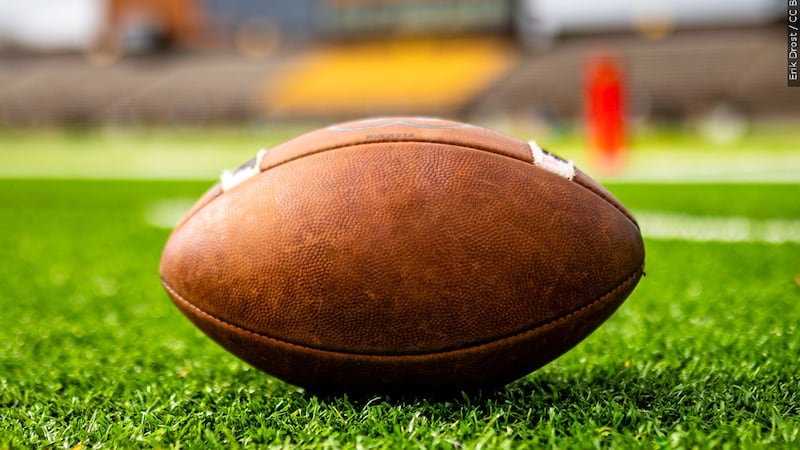 Published: Sep. 21, 2023 at 6:24 PM EDT
LOUISVILLE, Ky. (WAVE) - St. Xavier and Trinity alumni gathered Thursday afternoon at the Galt House for the Salute to the Game luncheon.
The luncheon aims to further the relationships between athletes and alumni from both schools while preparing for the big game between the Tigers and Shamrocks.
"I didn't understand what kind of event it was when I came here," St. Xavier Head Coach Kevin Wallace said. "I do now, and I knew they had big crowds, but I didn't know the weight it carried with people in this community."
"We're the fun of it and I told our kids that our job is to win that game," Trinity Head Coach Jay Cobb said. "You've got a lot of things going on and you have to block out the distractions."
The battle for the Shillelagh dates back to 1956.
"This day is a great thing to raise money, it's great to see the things they can do around the game," Wallace said.
In recent history, the series has been dominated by Trinity, winning 17 of the last 21 meetings.
St. X was on the better end of the score a year ago with a 13-8 win.
Trinity heads into the matchup with a 2-3 overall record and St. X 3-1.
"Our kids focus on big games," Cobb said. "We have got them every week."
St. X is the top-ranked team in the state, with Trinity ranked fifth.
The two teams kickoff at L&N Stadium Friday at 8 p.m.
Copyright 2023 WAVE. All rights reserved.