Saluting Branches volunteer at Zachary Taylor Cemetery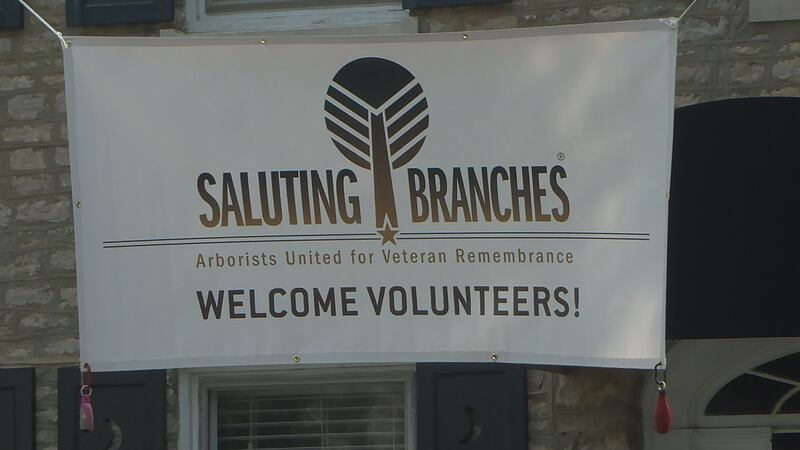 Published: Sep. 20, 2023 at 8:34 PM EDT
LOUISVILLE, Ky. (WAVE) - Thousands of arborists participated in a day of service at federal cemeteries across the country.
Here in Louisville, volunteers worked at Zachary Taylor Cemetery to safely trim and remove dead tree branches from trees.
The Saluting Branches event has happened every year for almost a decade, but it has been five years since volunteers did work here in Louisville. Those working today felt honored to donate their time and skills.
"It's a blessing to have this skill set, and it's a rare skill set," certified arborist Ron Edwards said. "You know, this stuff is very expensive, so being able to help - they have a low budget, they only allowed so much. It's just an honor to be able to do it, to bring our skill set and our knowledge to do stuff like this safely to help these men and woman that sacrificed their life for us just to give a little bit back whatever we are able to do."
A service of remembrance was also held at the Zachary Taylor Cemetery to honor the veterans buried there.
Copyright 2023 WAVE. All rights reserved.