UPDATE: 2 lanes open after vehicle catches on fire just outside the Gene Snyder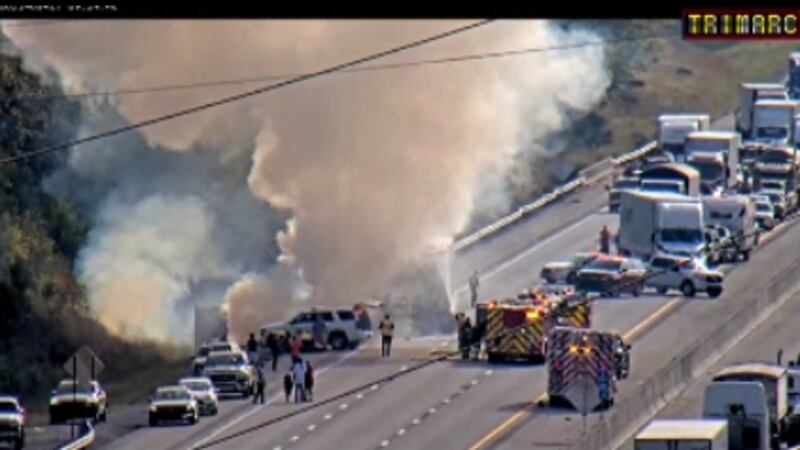 Published: Sep. 21, 2023 at 9:30 AM EDT
|
Updated: Sep. 21, 2023 at 12:16 PM EDT
LOUISVILLE, Ky. (WAVE) - Crews are working to open all lanes back up on Interstate 64 in Louisville after a vehicle caught on fire.
There are currently only two lanes open I-64 West at mile marker 20, which is about half a mile before the Gene Snyder Freeway.
The Louisville Metro Police Department said two semi tractor-trailers were involved in a collision on Thursday before 9 a.m. One of the semi-trucks reportedly broke down and was in the righthand emergency and a semi-truck heading west drifted in the emergency lane and struck the broken down semi-truck for some unknown reason. This caused the semi-truck that was hit to catch on fire.
Louisville Metro police officers were called to where the crash happened and Anchorage Middletown firefighters put out the fire.
EMS was called and took both drivers to University of Louisville Hospital with injuries that are not believed to be life threatening.
Drivers should take a different route and avoid the area if they're able to.
This is a developing story.
Copyright 2023 WAVE. All rights reserved.