Louisville Metro Health Department donates medical supplies to JCPS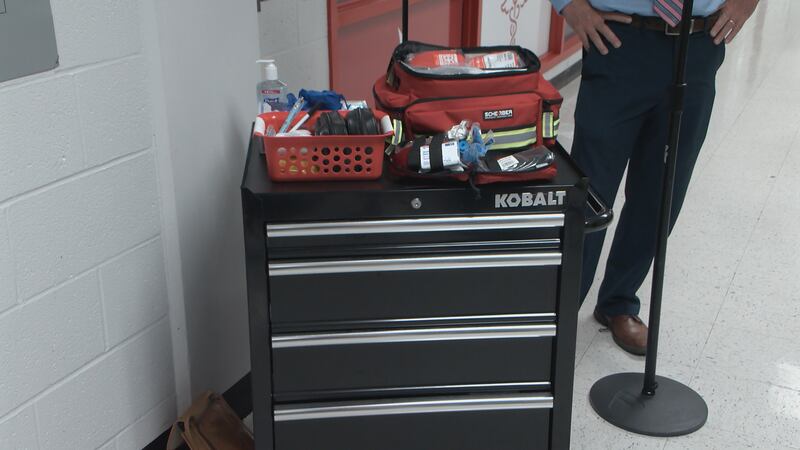 Published: Sep. 21, 2023 at 9:03 PM EDT
LOUISVILLE, Ky. (WAVE) - The Louisville Metro Department of Public Health and Wellness made a big donation to JCPS to help respond to students in medical emergencies.
Metro Public Health is donating critical medical supplies to the district. Things like rolling carts, Stop the Bleed kits, first responder bags, iPads and medical tackle boxes.
These supplies can all help when emergencies happen. The minutes saved by having resources available can save lives.
"JCPS has done a wonderful job," Dr. Inder Singal said. "They have trained nursing staff that can handle more than just bruises, bandaids, fever checks. So natural disasters, mass casualties, sports injuries, they all need immediate care. These kits will help."
The health department received a grant to purchase the items for JCPS, which is one of the largest health care providers in Louisville with 96,000 students.
Copyright 2023 WAVE. All rights reserved.