Dawne Gee's Together Fest raises thousands for Association of Community Ministries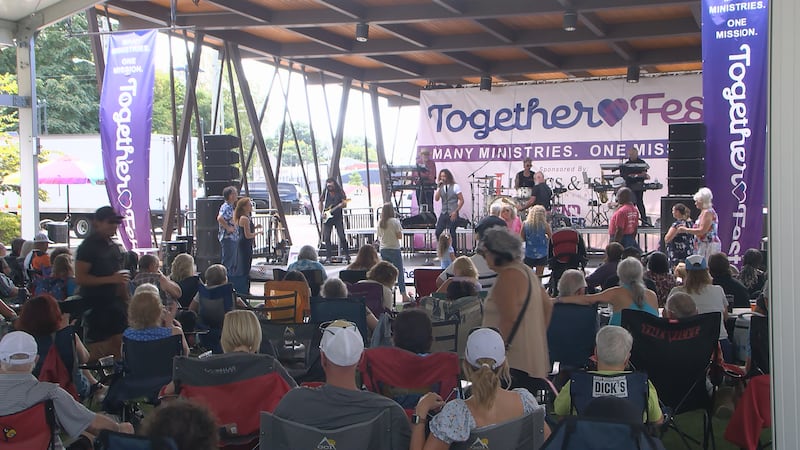 Published: Sep. 24, 2023 at 6:15 PM EDT
LOUISVILLE, Ky. (WAVE) - April 30th marked Dawne Gee's 60th birthday. For her birthday, Dawne said all she wanted to do "to bless those in need in Kentucky and Southern Indiana like never before!"
Dawne has spent countless hours since then, putting her efforts toward raising funds and awareness for 13 community area ministries through her non-profit, A Recipe to End Hunger. The non-profit was originally focused on childhood hunger.
Dawne explained that the Community Area Ministries is united in serving the needs of the community in a caring fashion while preserving individual dignity. The Association brings together 13 Community-Based Area Ministries to serve families and individuals in need of emergency assistance.
Each area ministry offers services tailored to the community in which it operates.
Since the pandemic, Dawne said it was important for her non-profit to shift its support to meet the needs of not only children, but families dealing with the overwhelming cost of feeding the pets because so many have had to surrender them due to the high cost of just making ends meet.
By supporting A Recipe to End Hunger, 100% of the funds collected and items donated go to support programs already in place that serve community members who are in need.
The Together Fest concert was held Saturday in Paristown featuring Sherly Rouse and The Crashers.
The people at Together Fest said it couldn't have been better.
"It's a lot of fun," attendee Robbyn Ramsey said. "The music is awesome. Having a good time. It's fun. I can't choose just one thing. Just getting out, the weather's been beautiful. The people are fun."
Dawne said she decided on the name because the purpose of the event was to bring together all 13 of the ministries as well as the community.
She said one of the best parts of the event is that people will hopefully become familiar with the service of the ministries in their neighborhood and form a relationship that may lead to more active contributions.
To donate to your community ministry, click or tap here.
To find out more about A Recipe to End Hunger and ways to help, click or tap here.
Copyright 2023 WAVE. All rights reserved.