Big O Tires owners donate $10,000 to Kids Cancer Alliance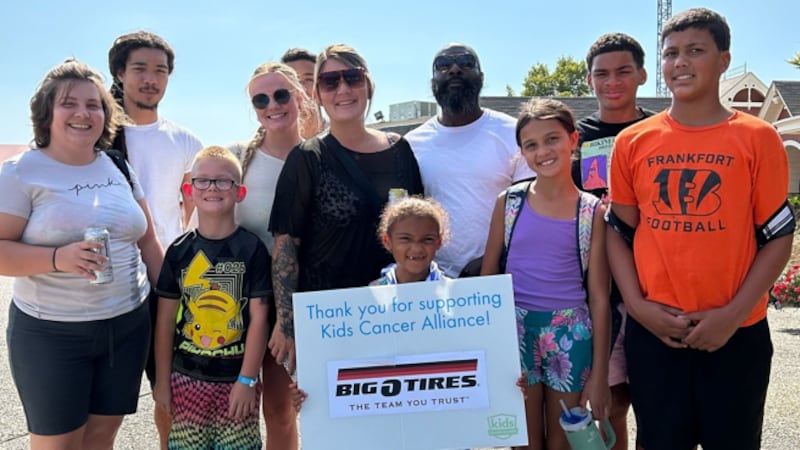 Published: Sep. 25, 2023 at 3:13 PM EDT
LOUISVILLE, Ky. (WAVE) - Big O Tires Kentucky recently donated $10,000 to Louisville-based Kids Cancer Alliance, a nonprofit that provides free special events, camps and retreats for children with cancer and their families.
An owner at Big O Tires, Greg Kimberlin, said the organization is always a top priority when discussing giving back to the community with other Big O Tires' owners.
"Whenever we can ease the burden and spark joy in a child battling cancer, our teams at Big O don't think twice," Kimberlin said. "Lending a helping hand to our community members is our utmost priority. After all, we're one big family navigating this journey together."
With this donation, more than 50 families were able to spend a day at Kentucky Kingdom, according to a press release.
"Each contribution from our community members reduces the pressure on families grappling with their child's cancer diagnosis," executive director at Kids Cancer Alliance Shelby Russell said. "We are immensely grateful for this support, as it not only aids us in our mission but also reinforces the notion that we're not alone in this battle to make a positive impact. This collective effort is what fuels our determination and success."
Copyright 2023 WAVE. All rights reserved.