LMPD Officer Brandon Haley released from hospital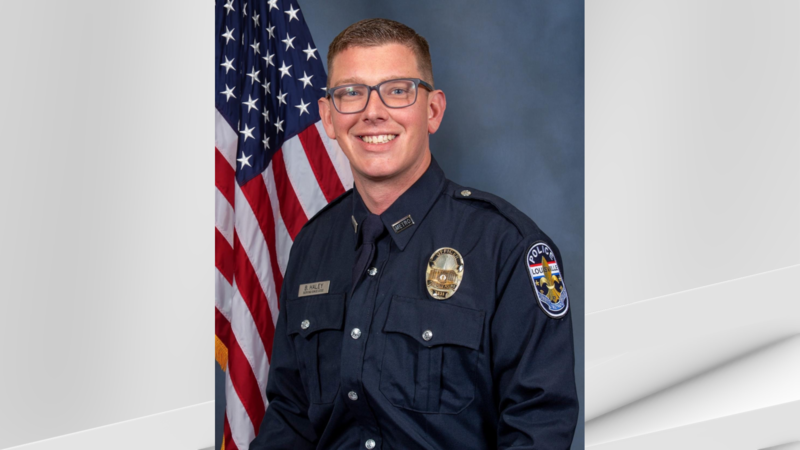 Published: Sep. 25, 2023 at 1:34 PM EDT
LOUISVILLE, Ky. (WAVE) - The family of Louisville Officer Brandon Haley happily shared that he is back home after being released from the hospital.
Haley will continue his journey to recovery from home, receiving outpatient services.
"The strength and determination he has shown continues to improve as he works through the next phases of recovery," the family shared. "Our family cannot express how much the love and support from the community means to them."
Community support has allowed Haley's wife, Allison, to remain by his side and assist in his healing.
"This community is beautiful and healing in so many ways," the family shared.
The family asks for everyone to continue praying for Haley as he continues his journey to recovery.
Haley spent nearly three weeks in the hospital after he was shot during a traffic stop on Sept. 7. He was taken to the hospital with serious injuries, and was put on a ventilator.
Since then, five people were taken into custody, but none have been charged with the shooting.
Several events have been hosted since Haley was hospitalized in an effort to raise money and support him and his family.
On Tuesday, Oct. 3, all Bearno's Pizza locations in Louisville and southern Indiana are hosting a fundraiser to raise money for Haley and TCO Gertrude Schaftlein, who was seriously injured in her line of work.
To make a donation to the Haley family, please visit saferlouisville.org.
Copyright 2023 WAVE. All rights reserved.