Scott County man competes on The Voice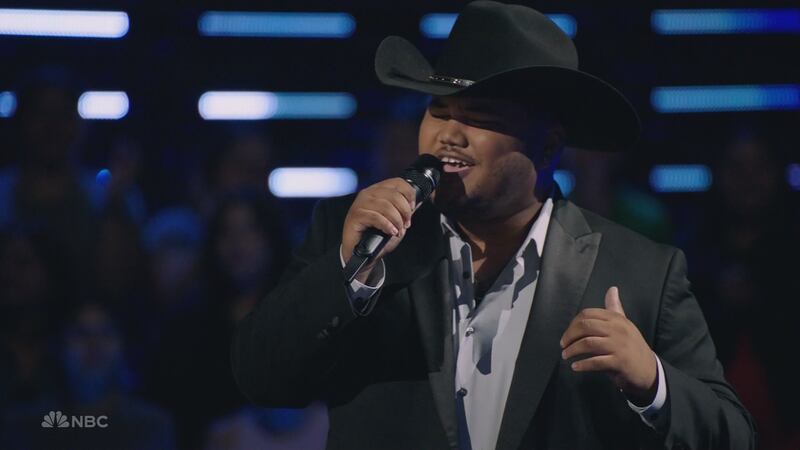 Published: Sep. 26, 2023 at 2:30 PM EDT
AUSTIN, Ind. (WAVE) - An Indiana man is taking his singing talents to center stage on The Voice.
His performance of "If Heaven Wasn't So Far Away" Monday night captivated millions, including Reba and Gwen Stefani.
Jackson Snelling, from Scott County, Indiana, started using his voice as therapy with him and his brother. They both have autism. Snelling is high-functioning, and his brother, Dawson needed therapy to communicate with his family. When other methods seemed to not work, music allowed Snelling to stimulate his brother's brain and communicate with him.
"Even though Autism can feel like a disability at times, like it can hold you back, know that anything is possible for you," Snelling said. "Because if I'm doing, it you can do it too."
Now, his talent carried him to The Voice where he's hoping to show people autism doesn't disable your dreams. The Snelling family would listen to music together, specifically Reba.
After his father passed away, the once family-of-four was navigating their new normal. Snelling said at one time, listening to country music wasn't the same.
Snelling got into singing pop music, but he said the country genre feels like where he belongs. During his performance of "If Heaven Wasn't So Far Away", Reba and Gwen Stefani agreed. They turned their chairs around for the 21-year-old singer.
In the end, the choice was easy for Snelling. He chose Reba as a coach.
"Hearing directly from Reba McEntire's mouth that she loves my voice was the best thing that's ever happened to me," Snelling said. "I was in shock the whole time. I couldn't believe it. It's such a surreal experience, and I still can't believe it, and I saw it on TV last night."
Snelling is also a singer-songwriter who hopes to make relatable music. He's passionate about encouraging people with autism and raising awareness about suicide prevention.
Follow Snelling's musical journey on The Voice. airing on Mondays and Tuesdays on WAVE.
Copyright 2023 WAVE. All rights reserved.