Man quits job after winning $5.75M in lottery, wants wife to do the same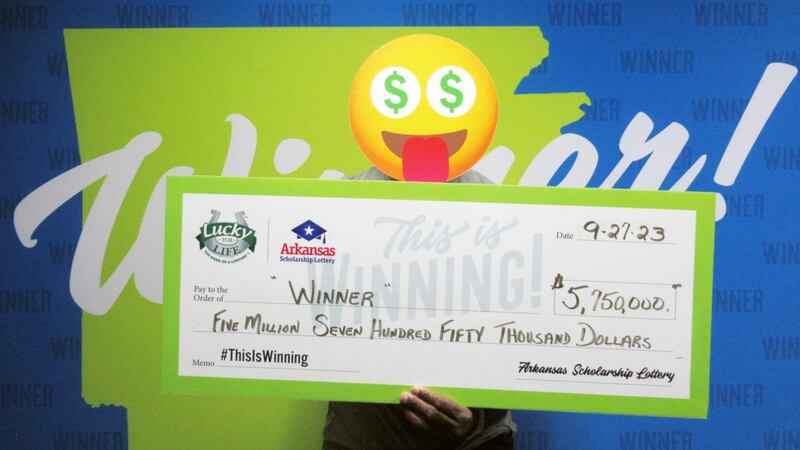 Published: Sep. 27, 2023 at 3:56 PM EDT
LITTLE ROCK, Ark. (Gray News) – A man in Arkansas said he quit his job after winning a Lucky for Life lottery grand prize.
The man, who chose to remain anonymous, won the $5.75 million jackpot by playing a special set of numbers.
According to lottery officials, he chose to use his birthday, the age difference between him and his wife, the street number of two previous addresses, the age he lost his father, and the age when his son was born.
The 64-year-old winner was at work when he saw an email that said he had scored $5.75 million.
"I play Lucky for Life all the time and was shocked when I saw that I had won the grand prize," he said. "I asked a close friend to confirm the win because I didn't think it was real.
"My friend thought it was a joke, so I asked my boss to check my ticket."
Lottery officials said the winner's boss confirmed that he was a multi-millionaire and that he needed to go home and tell his wife the news.
"I quit my job and would like my wife to do the same," he said. "She's a workaholic and wants to work toward semi-retirement."
The couple plans to finish some ongoing projects with the lottery prize.
Copyright 2023 Gray Media Group, Inc. All rights reserved.