Thousands of air fryers recalled after several fire reports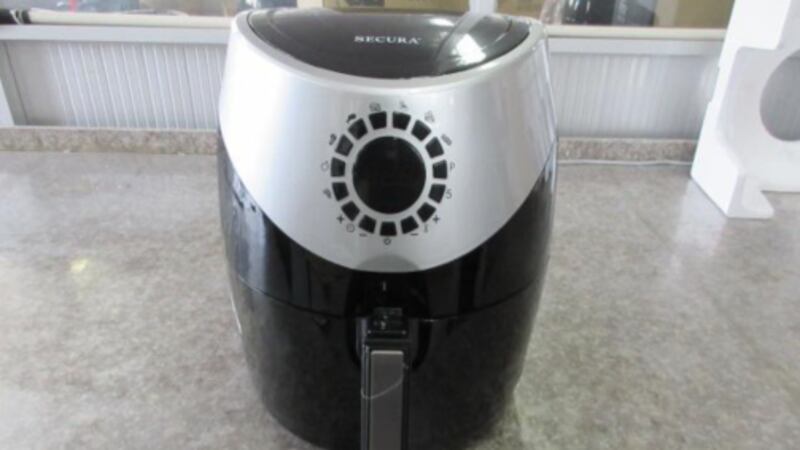 Published: Sep. 28, 2023 at 12:52 PM EDT
(Gray News) – Thousands of Secura air fryers are being recalled after several reports of the products catching fire.
The recall involves air fryers with model number SAF-53D (TXG-DT16E) with date code 1901, and model number SAF-53 (TXG-DS16) with date codes 1903 and 1904, according to the Consumer Product Safety Commission.
They were sold online at thesecura.com and on Amazon from May 2019 through Oct. 2020.
According to the recall, a wire connection in the air fryer can overheat. So far, CPSC said Secura has received nine reports of the air fryers catching fire, burning and smoking.
Anyone with the air fryer can contact Secura for a $45 Amazon gift card or a free replacement of the Secura products listed on the company's recall website.
To receive the gift card or replacement product consumers must provide their contact information and submit photos of the recalled unit with the power cord cut off and include information of the product's date code located at the bottom of the product.
No receipt is needed to receive a replacement.
Editor's note: The Secura company's website was down at the time of publication of this article. Secura can also be contacted toll-free at 888-792-2360 or by email at customercare@thesecura.com.
Copyright 2023 Gray Media Group, Inc. All rights reserved.