CDC releases new obesity data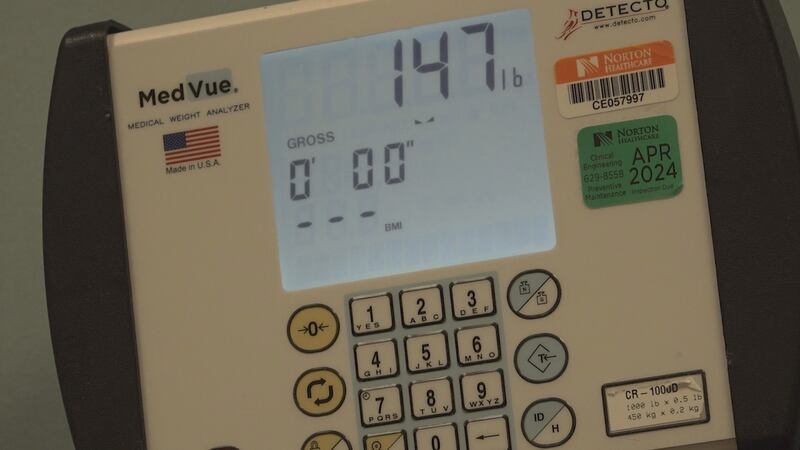 Published: Oct. 1, 2023 at 2:35 PM EDT
LOUISVILLE, Ky. (WAVE) - New details from the Centers for Disease Control show how more than one-third of American adults are obese, and Kentucky and Indiana have some of the highest rates.
The CDC defines obesity as having a body mass index equal to or greater than 30.
The new data is called The Adult Obesity Prevalence Map. It polled adults in all 50 states.
The numbers show every state has an obesity rate of at least 20 percent, and 22 states had obesity rates of at least 35 percent. Kentucky and Indiana sit in that range. Louisiana, Oklahoma and West Virginia have obesity rates of 40 percent or higher. On the other end of the spectrum, Washington D.C. has the lowest rate.
Dr. Meredith Sweeney with Norton Weight Management called the data disappointing, and offered advice for people who want to make immediate changes to their diets. "We need to think of food differently," she said, "We need to get ourselves away from the highly-processed, or what we called over-processed, foods. Things that come in a box or a bag that have a million ingredients that you can't even pronounce and they just sound all like chemicals, those were not what we were meant to be eating on this earth." There were disparities in the numbers too. The data shows obesity affects African Americans and Hispanic Americans the most. It also shows obesity rates decreased as level of education increased, with college graduates having the lowest rate across the country.
The results of the study can be found on the CDC website.
Copyright 2023 WAVE. All rights reserved.