Governor Beshear presents more than $130,000 to benefit Clinton County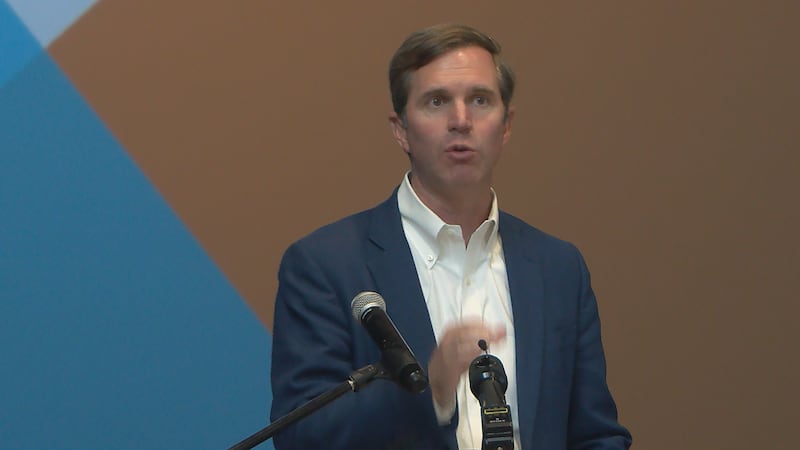 Published: Oct. 3, 2023 at 3:00 PM EDT
LOUISVILLE, Ky. (WAVE) - Governor Andy Beshear joined state and local officials Tuesday to present more than $130,000 in funding to support tourism and local nonprofits in Clinton County.
Gov. Beshear also celebrated the beginning of construction to improve water service for homes and businesses in the Duvall Valley and Savage communities.
Clinton County was awarded $3 million in Abandoned Mine Lands Economic Revitalization grants in August 2020 for the project through the Kentucky Energy and Environment Cabinet.
The upgrades will improve water pressure for existing customers and support future industry in the area.
"The lake and other area attractions make tourism an important part of our local economy," Rep. Josh Branscum said. "So voting to invest money in our local tourism was an easy decision to make. I'm also pleased to see funds we allocated for nonprofit assistance make their way into Clinton County. Nonprofits like the Foothills Academy and Salvation Army do so much in serving the people of this community and I am proud to support their continuing efforts."
The Clinton County Tourist and Convention Commission was awarded $28,340 to support travel marketing and promotion.
The funds are distributed by the Kentucky Department of Tourism to eligible tourism organizations throughout the commonwealth.
Gov. Beshear also awarded over $106,000 to two local nonprofits in Clinton County with the Foothills Academy receiving $100,000 and the Salvation Army receiving $6,065.
Those awards came from the Team Kentucky Nonprofit Assistance Fund, which helps organizations across Kentucky recover from the impacts of the pandemic.
Copyright 2023 WAVE. All rights reserved.