Louisville's bike share program, LouVelo, will shut down at end of October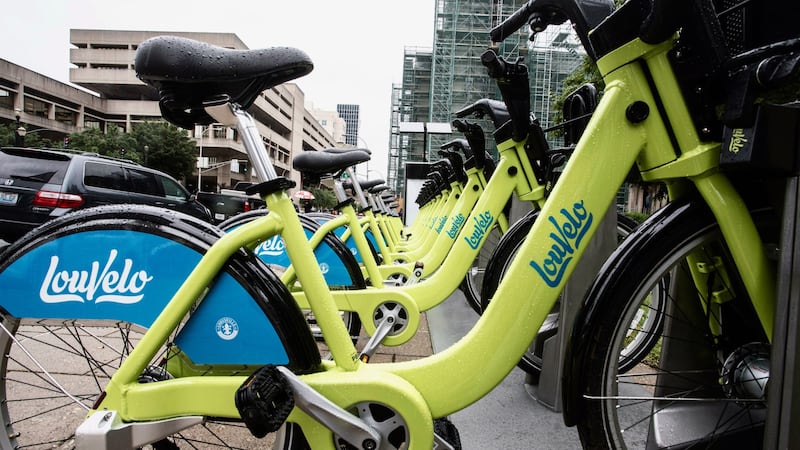 Published: Oct. 4, 2023 at 11:49 AM EDT
LOUISVILLE, Ky. (WAVE) - LouVelo, Louisville's bike share program, will be shutting down on Oct. 25.
The bike share service has been in service opened back on May 25, 2017, and allowed anyone who needed a bike to rent one at a designated station and then drop it off at a different point down the road. There are dozens of stations in Louisville and southern Indiana.
LouVelo's general manager, Matthew Glaser, said the city pulled the plug on the program. Glaser said the city had a contract with LouVelo's parent company, CycleHop, that ends on Oct. 25, and the city decided not to renew it.
In a statement to WAVE News, Glaser said:
"Louisville Metro has decided to close the program. LouVelo Bike Share has completed 7 years of successful operations in Louisville. Cyclehop, the dedicated company that has managed the system from the beginning, will conclude its contract with Louisville Metro this month. Matthew Glaser, LouVelo's General Manager, expressed gratitude for the community's support and hopes the City will explore sustainable funding options to continue Micromobility as an eco-friendly transportation choice."
Glaser says by Oct. 25, all bikes will be removed from their stations. Annual members can contact customer services at LouVelo and get a refund.
WAVE News reached out to the city for comment. Louisville Metro Mayor Craig Greenberg's press secretary said they will send out a statement on LouVelo's closing some time on Wednesday.
Copyright 2023 WAVE. All rights reserved.