YouthBuild Louisville celebrates completion of new student dorm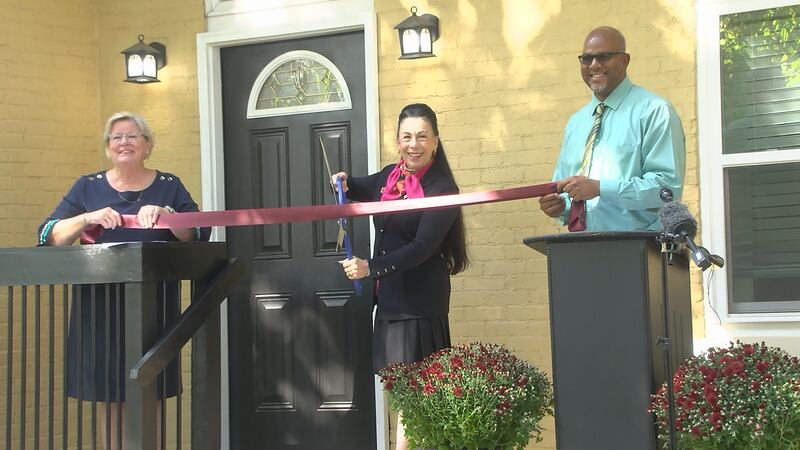 Published: Oct. 4, 2023 at 4:22 PM EDT
LOUISVILLE, Ky. (WAVE) - YouthBuild Louisville hosted a ribbon cutting for their new student residence hall Wednesday.
The building is on East Breckenridge Street in Smoketown.
YouthBuild is a program that helps young Louisvillians ages 18 to 24 with education, job training, housing and leadership skills. The non-profit started back in 2001 and has helped more than 40 people launch careers.
Marcus Davis graduated from the YouthBuild Louisville program back in 2005 and now serves as their Jobs Developer.
"Not only did they wrap their arms around me, with love and support, they also put their money where their mouth was helping me find housing, making sure all my important documents were in order, and mentored me to further my education and seek out a successful career path," Davis said. "I know, from firsthand experience, that our students at YouthBuild, from this day forward, will be successful without the burden of housing weighing them down every minute of the day."
The week before the ribbon cutting, YouthBuild received a million dollars in federal funding to expand services and hopefully reduce youth violence in Smoketown.
Copyright 2023 WAVE. All rights reserved.