Cardinals stun Notre Dame to stay unbeaten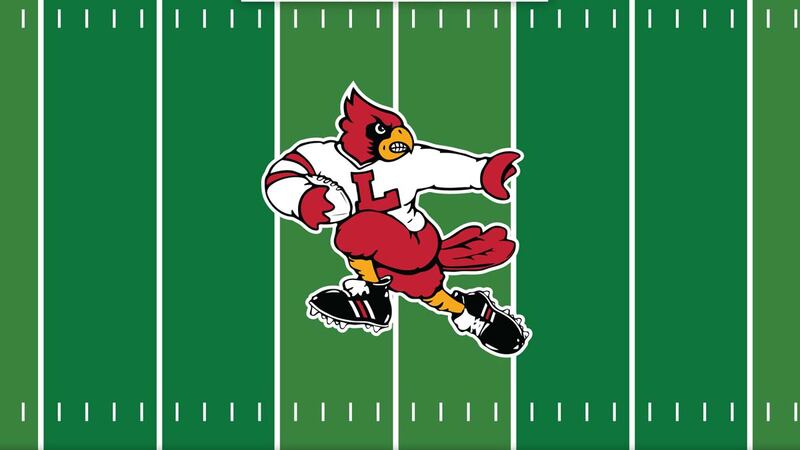 Published: Oct. 7, 2023 at 11:10 PM EDT
LOUISVILLE, Ky. (WAVE) - Led by Jawhar Jordan's eighth career 100-plus yard rushing performance and a swarming defense, the No. 25 Cardinals upset No. 10 Notre Dame 33-20 to keep their unbeaten season alive, improving to 6-0 on the year.
Jordan finished with 143 yards and two second-half touchdowns on 21 carries to lift Louisville over the Fighting Irish.
The Cardinals started off hot when Quincy Riley picked Notre Dame QB Sam Hartman off less than two minutes into the game. It was Hartman's first interception of the year, but wouldn't be his last of the night.
UofL capitalized on the turnover with a lengthy drive capped off by a Jack Plummer touchdown pass to Jamari Thrash.
It was then a defensive struggle until Hartman found Jordan Faison for a 36-yard score to tie it up.
The game remained deadlocked at seven heading into the half after Brock Travelstead's 42-yard field goal attempt didn't hook back through the uprights, staying wide right.
Louisville started the second half off with the ball, but this time the Irish were able to get a quick turnover when Cam Hart recovered a Thrash fumble to set up Notre Dame kicker Spencer Shrader up for a 53-yard field goal to put the Irish up. Travelstead tied it back up with a 44-yard kick.
Then Jordan got his first touchdown, finding his way through a hole opened up by Duane Martin and Nate Kursiky before outrunning the Notre Dame defense for a 45-yard score.
Jordan delivered a dagger with a 21-yard touchdown with 11:12 left in the game to make it a double-digit lead for the Cards.
Travelstead increased the lead to 27-13 with a 45-yard field goal with 7:31 left following a Notre Dame turnover on downs.
Devin Neal sealed it with an interception to set up another Travelstead field goal. He'd add another field goal with 3:12 remaining before Hartman found Mitchell Evans in the end zone with 1:35 left to bring the game to its final score.
Neal picked off Hartman again on the Fighting Irish's final drive to officially end it.
Plummer finished with 145 yards and the touchdown on 17 of 24 passing, finding Thrash for 75 yards and the score on eight receptions.
The Cardinals' defense was able to hold the nation's leading rusher Auric Estime to just 20 yards on 10 carries and Hartman to 253 yards and two scores on 22 of 37 passing with the three interceptions.
UofL is on the road next week, traveling to Pittsburgh for a 6:30 p.m. kickoff.
Watch the post-game conference with Jeff Brohm here:
Copyright 2023 WAVE. All rights reserved.