New Albany credit union branch gives back to local non-profit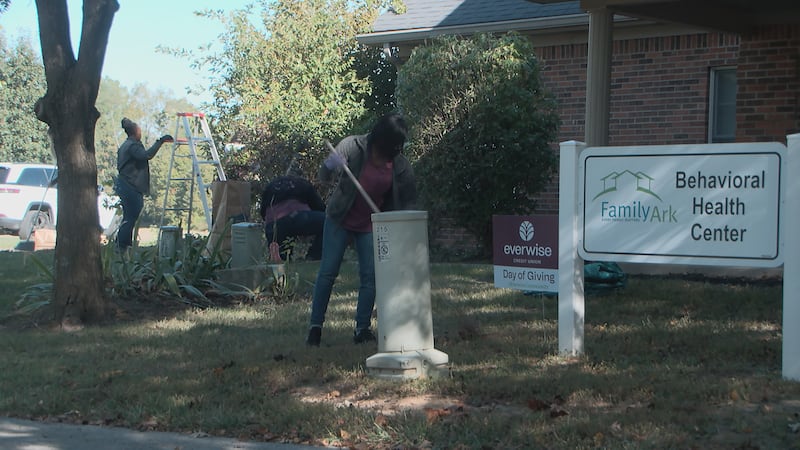 Published: Oct. 9, 2023 at 2:43 PM EDT
LOUISVILLE, Ky. (WAVE) -Employees at Everwise Credit Union spent Monday giving back to their communities.
The company participated in their 4th annual "Day of Giving." More than 650 Employees were at over 45 different non-profits across Indiana and southwestern Michigan.
WAVE News caught up with volunteers with New Albany's branch as they helped clean up around "Family Ark," a non-profit that provides programs to create positive changes for children and families.
The volunteers trimmed up the hedges around their building and cleared the leaves scattered across their yard.
"We've had both members of ours, as well as employees of ours, serve on the board for Family Ark," Everwise Credit Union area manager Blake Gilley said. "That's how we got connected, and then we've served them the last 3 years on our day of giving."
In previous years, in addition to landscaping, volunteers there have also helped wash windows and clean up around the house.
Copyright 2023 WAVE. All rights reserved.