Southern Indiana food pantries to receive donation of 40,000 pounds of food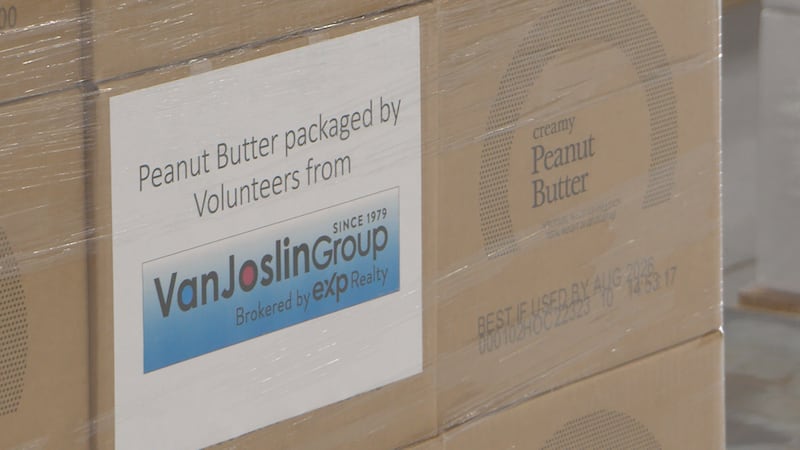 Published: Oct. 9, 2023 at 2:02 PM EDT
NEW ALBANY, Ind. (WAVE) - Fifteen southern Indiana food pantries will receive around 40,000 pounds worth of food Monday.
The 24 pallets full of donated goods come all the way from the Church of Jesus Christ of Latter-Day Saints in Salt Lake City. The donation consists of shelf-stable foods including canned fruits and vegetables, rice, and waffle mixes and household items like laundry detergent.
"This donation comes at a time when more neighbors in our community need food assistance after so many pandemic relief programs came to an end this year," Executive Director of Hope Southern Indiana Angela Graf said in a press release. "This food will help alleviate hunger in the Southern Indiana area. This donation will put food on our shelves will likely provide thousands of meals to our neighbors in need throughout our community. We are so fortunate to partner with the Church of Jesus Christ of Latter-Day Saints again this year."
While the trucks were expected to arrive Tuesday, Program Director for Miles for Merry Miracles Teresa Hebert said the donations are running ahead of schedule and will arrive in New Albany Monday afternoon instead.
Copyright 2023 WAVE. All rights reserved.