Historian talks 'My Old Kentucky Home' controversy in speaker series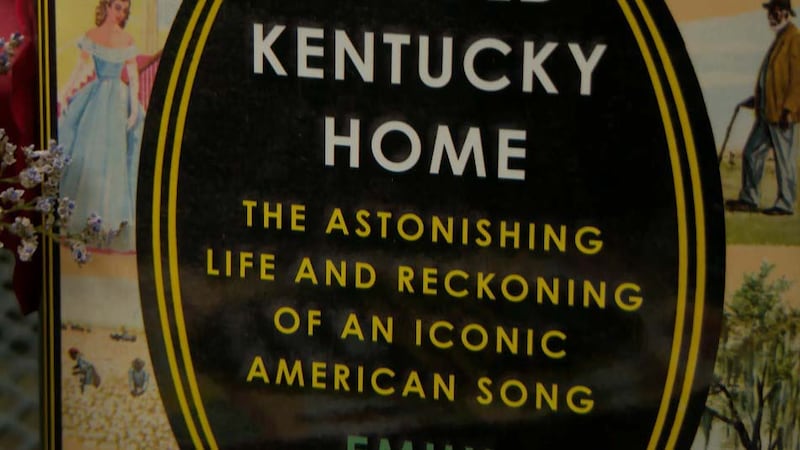 Published: Oct. 10, 2023 at 5:10 PM EDT
LOUISVILLE, Ky. (WAVE) - Metro United Way continued its speaker series called "Beyond Buzzwords" Tuesday with Emily Bingham speaking on the controversy behind Kentucky's state song "My Old Kentucky Home."
Bingham is a historian, researcher and writer and is the author of "My Old Kentucky Home: The Astonishing Life and Reckoning of an Iconic American Song."
The book explores the song's controversial history.
Bingham's research revealed how exploitation of the song generations ago turned it into a romanticized tribute to times of slavery.
In the 80′s, the Kentucky General Assembly passed a law to remove racist language from the song- and replaced those words with "people."
The song is played at several events including the Kentucky Derby and UK home games.
"'My Old Kentucky Home' is never going to go away," Bingham said. "It is part of our history, right? We should remember it, but I do think there is really serious room to reconsider its use in these settings."
Some have tried to get Churchill Downs to stop playing "My Old Kentucky Home" before the Derby.
In a statement before this year's Derby, the track said they've engaged in really meaningful conversations with the community, but decided to go ahead with the song since it's the state song of Kentucky.
Copyright 2023 WAVE. All rights reserved.