Gun found in backpack of Seneca High Schooler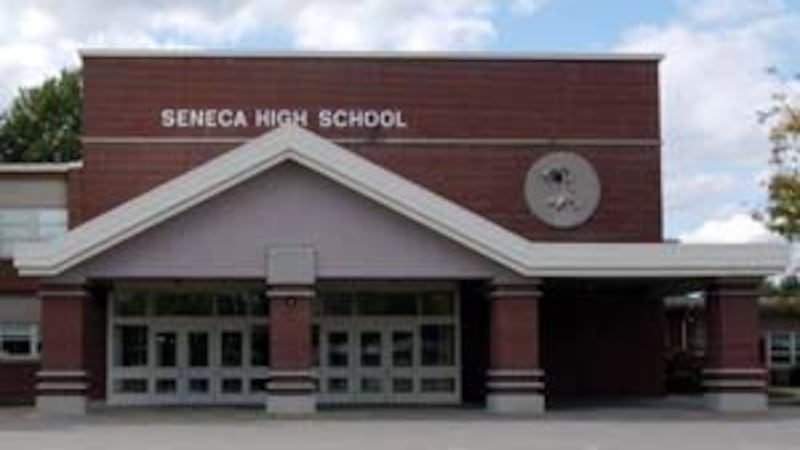 Published: Oct. 18, 2023 at 4:20 PM EDT
LOUISVILLE, Ky. (WAVE) - A gun was found in the backpack of a student at Seneca High School Wednesday morning.
According to a letter the high school's principal sent Wednesday, staff were told of a possible weapon on campus. Louisville Metro police and JCPS police were called and eventually found a gun inside a student's backpack.
Principal Michael Guy said the gun was never used in a threatening way.
Guy said the student would be punished according to the school handbook which says in part that any possible criminal prosecution will occur separately from the school punishment.
Continue reading for the whole letter:
October 18, 2023
Dear Seneca High School families,
I'm writing to provide you with the most accurate information about a situation that impacted our school today.
This morning, we received a report that a student might have a weapon with them at school. We immediately called JCPS Police, LMPD, and heightened our building security level. During the investigation, a gun was found in a backpack. The gun was never used in a threatening manner.
The student who brought the gun to school will be disciplined in accordance with the Student Support and Behavior Intervention Handbook. Please review this handbook with your student and remind them that no weapons should ever be brought to school.
If you have any questions, please call the school office.
Thank you for your continued support in ensuring Seneca High School remains a safe and welcoming place for all students and staff.
Sincerely,
Michael Guy
Principal
Copyright 2023 WAVE. All rights reserved.