PGA Wanamaker Trophy on display in Louisville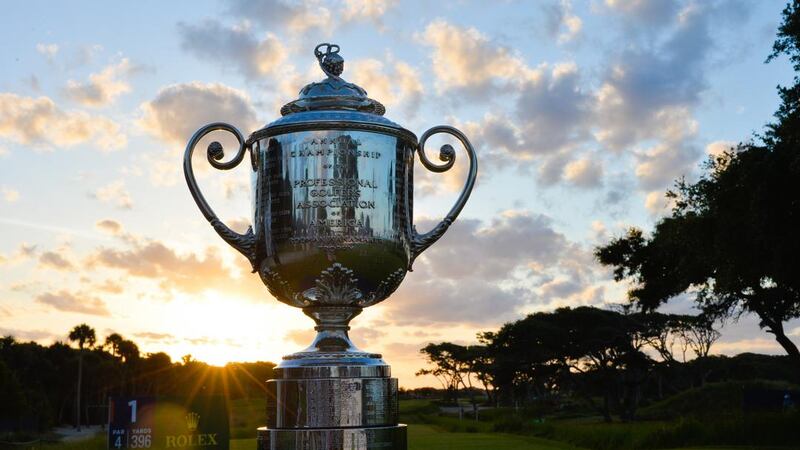 Published: Oct. 21, 2023 at 5:44 PM EDT
LOUISVILLE, Ky. (WAVE) - One of the most famous trophies in the history of golf made a stop in Louisville on Friday.
The Wanamaker Trophy was created to celebrate the founding of PGA of America more than 100 years ago.
On Friday, the trophy was on display at Repeal Oak Fired Steakhouse for Old Fashioned Week with Elijah Craig, the official bourbon of the 2024 championship.
Since 1916, the trophy has been both a mark of honor and a responsibility for the winner. It has a very storied history, including going missing for more than five years before it was recovered.
"It's really cool to see it in person," Natalie Hoppe with PGA of America said. "And I think people are surprised by how big it is. The first time I saw it I was like, wow this is twice as big as I thought it looked on TV. So, it's really exciting to see it in person."
The 2024 championship begins two weeks after the Kentucky Derby at the Valhalla Golf Club in Louisville.
Copyright 2023 WAVE. All rights reserved.