Black Voters Matter travels through Kentucky ahead of election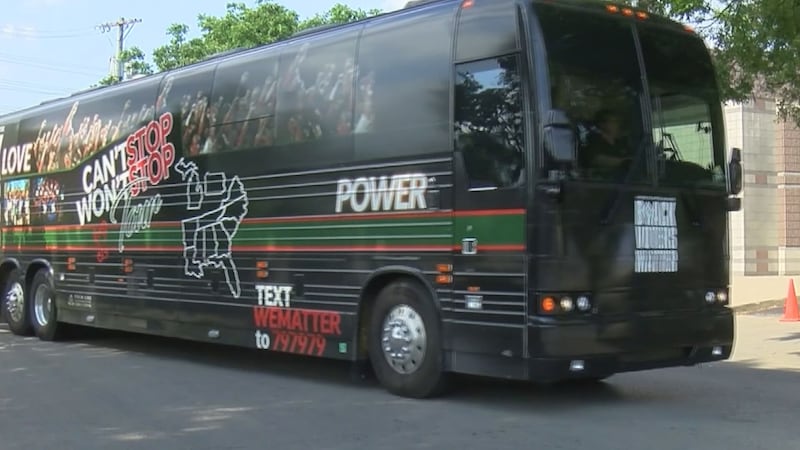 Published: Oct. 23, 2023 at 1:15 PM EDT
LOUISVILLE, Ky. (WAVE) - Black Voters Matter is traveling across Kentucky Monday through Wednesday hoping to mobilize Black voters and engage with Kentucky residents ahead of the Nov. 7 election.
BVM is a national voting rights organization. They're joining together with local organizations to hold town halls and community events, focusing on key hyperlocal issues and positions as well as statewide races.
The organization begins their tour in Murray Monday before moving on to Lexington and Frankfort and ending in Louisville. They'll be hosting campus activities at UofL from 10:30 a.m. to 2 p.m. and a town hall at 1619 Gathering Place from 5 to 8:30 p.m. on Wednesday.
For more information about the tour and the organization, click or tap here.
Copyright 2023 WAVE. All rights reserved.