Traffic Alert: 3 lanes blocked after 3 car crash on I-65 S near Outer Loop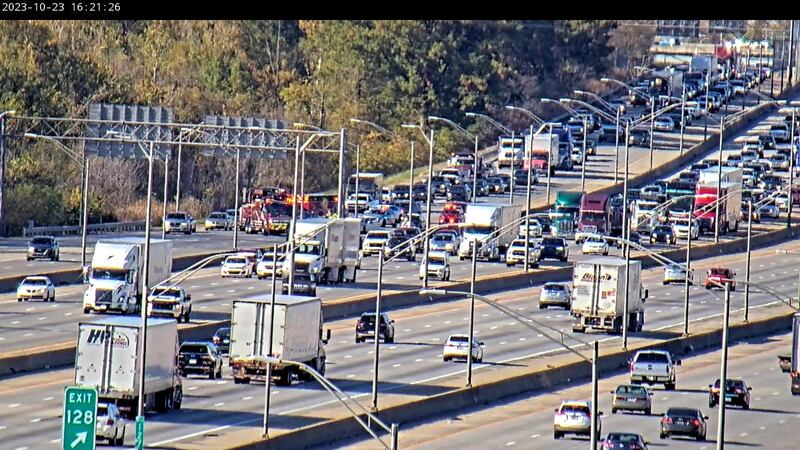 Published: Oct. 23, 2023 at 4:25 PM EDT
LOUISVILLE, Ky. (WAVE) - Three lanes are blocked after a three-car crash on I-65 South near Outer Loop.
Metrosafe said the crash was reported around 3:45 p.m.
Officials said those traveling through the area should try to use alternate routes where possible and avoid I-65 S approaching Outer Loop when possible.
Louisville Metro police said injuries have been reported, but they are unsure at this moment how serious they are.
The estimated duration is one hour.
This story will be updated as more information becomes available.
Copyright 2023 WAVE. All rights reserved.