Attorneys for Brooks Houck file motion to have judge removed from case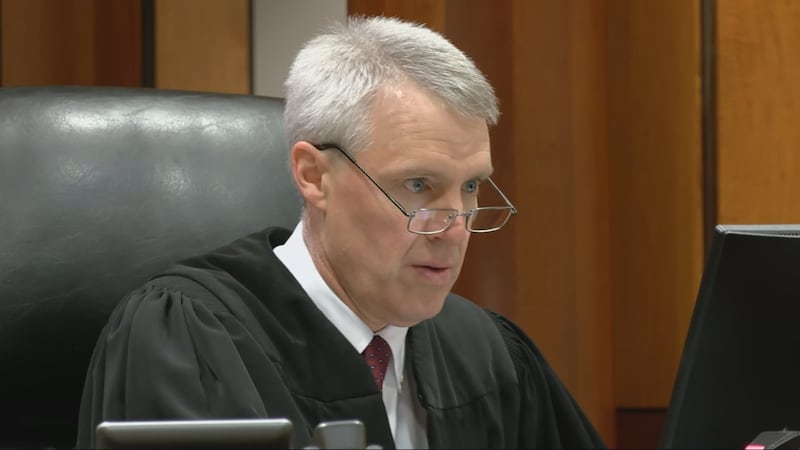 Published: Oct. 24, 2023 at 10:28 PM EDT
LOUISVILLE, Ky. (WAVE) - The attorneys for Brooks Houck have submitted a request to have the Nelson Circuit Court Judge Charles Simms III disqualified from overseeing the case.
Brian Butler and Michael Denbow claim Simms has demonstrated a bias toward Houck, who has been charged with the murder of his former girlfriend Crystal Rogers. The affidavit says the bias shown in court started years before Houck was criminally charged with the murder of Rogers, pointing to Simms' commentary from a 2017 custody case, involving a different girlfriend of Houcks, Crystal Maupin.
Although he was not a party involved in the custody dispute, Houck's attorneys argue Simm's commentary in a written order issued six years ago called his impartiality into question. Simms wrote "... this Court is simply astonished that Crystal would want a relationship with a man [Brooks Houck] who is the prime suspect in the disappearance and presumed death of his previous girlfriend."
When the order was entered in 2017, attorneys wrote Houck was a successful business owner without any criminal history other than some construction-related ordinance violations.
Houck's $10 million bond was another example used by attorneys against Simms. The affidavit argued, "The grossly excessive $10,000,000 bond set in this case further bolsters the obvious concerns about his inability to be impartial and demonstrate his continuing bias against Mr. Houck."
Prior to Houck's court arraignment on Oct. 5, attorneys filed a motion to have the bond reduced. During the hearing, Butler defended the motion detailing Houck's community ties, how he remained in Bardstown during the eight-year investigation into Rogers' disappearance, surrendered without incident showing he is a low flight risk, and his lack of criminal history.
Following special prosecutor Shane Young's argument in opposition to the motion to reduce Houck's bond, Simms asked about information relating to other investigations to which Young said Houck's brother Nick was being investigated for the murder of Rogers' father Tommy.
Houck's attorneys claim Simms asked the question "which he had clearly had been privy to since he presided over the grand jury as a basis to justify an oppressive and unconstitutional bond in this case."
Ultimately, the request to reduce Houck's $10 million bond was denied. Lawyer's are asking the Kentucky Court of Appeals to overrule that bond decision.
Read the full affidavit below.
Copyright 2023 WAVE. All rights reserved.