Hartstern Elementary gets new playground for students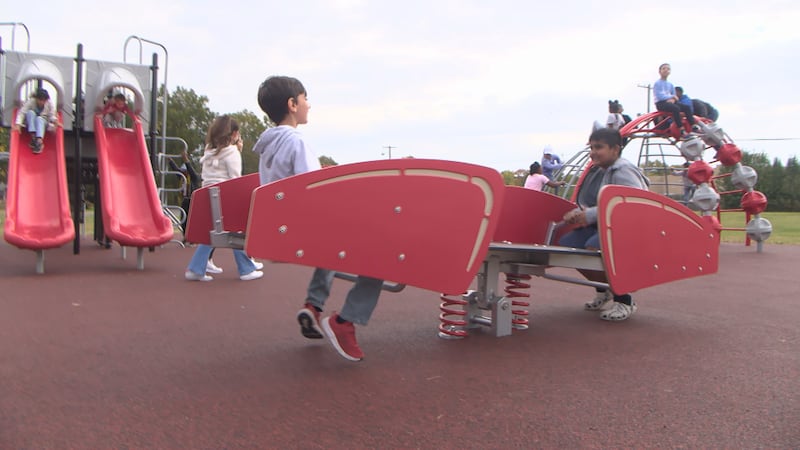 Published: Oct. 25, 2023 at 5:16 PM EDT
LOUISVILLE, Ky. (WAVE) - On Wednesday, Hartstern Elementary School cut the ribbon on a brand new playground after the school had been without one for years.
Now the students have a place to run, slide and play.
"For the past few years, they haven't had any equipment, so we would have to create things for them to do, which we always do," Hartstern Elementary School principal Laquetta Carter said. "Just having this equipment for them is really important because they come from different backgrounds and some of their communities don't have a playground, so having it here at school gives them a chance to be able to play on new playground equipment."
The new addition is a part of the JCPS playground boom.
The district is spending $2 million to build 20 new playgrounds.
Hartstern is the seventh JCPS to get a brand new playground. The other 13 playgrounds are expected to be completed by the end of March.
Copyright 2023 WAVE. All rights reserved.