Thousands of Kentucky and Indiana students learn about future careers through Junior Achievement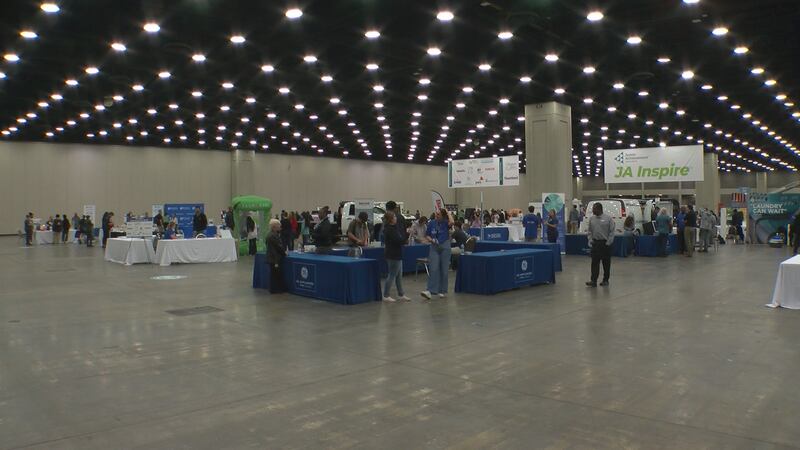 Published: Oct. 26, 2023 at 1:14 PM EDT
LOUISVILLE, Ky. (WAVE) - Thousands of middle and high school students from Kentucky and Indiana got the chance this week to learn about potential career opportunities in the area.
Junior Achievement Kentuckiana partnered with local schools and businesses for a three-day event at the Kentucky Expo Center for eighth, ninth and 12th grade students.
The event kicked off Wednesday and runs through Friday from 8 a.m. to 1 p.m., giving students a chance to learn from 70 different vendors about potential future careers in the area.
Usually, it's an event limited to eighth and ninth grade students, but this year, JA is doing something a little different.
"This year we added on high school," Junior Achievement Kentuckiana President Jennifer Helgeson said. "So they're coming through with the opportunity to network with industries they may be interested in, but also apply for internships but also look at actual employment opportunities."
Before the event, JA officials say students took a career assessment quiz to show where their strengths and interests may lie to help them better find which industries to talk to.
Copyright 2023 WAVE. All rights reserved.