Cameron crossing commonwealth with bus tour leading up to election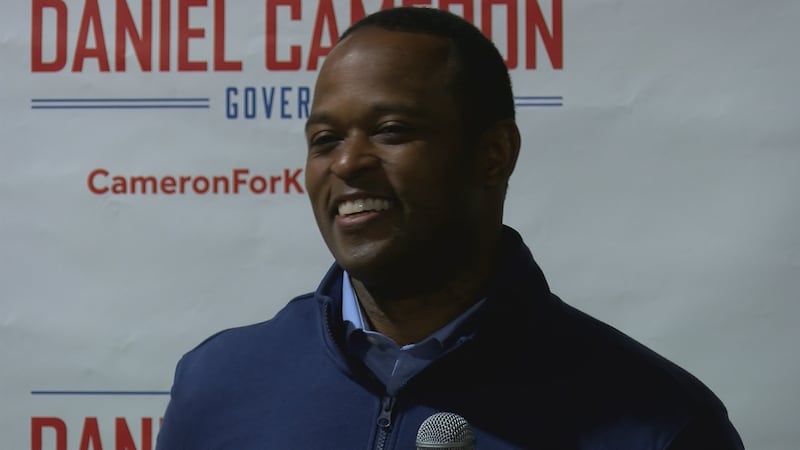 Published: Oct. 30, 2023 at 6:09 PM EDT
LOUISVILLE, Ky. (WAVE) - Beshear's challenger Republican Attorney General Daniel Cameron will spend the days leading up to the election crossing the Commonwealth on a bus tour.
WAVE News caught up with Cameron's "Fight for Kentucky Bus Tour" Monday morning at "The Coffee House" in LaGrange.
Cameron told those in attendance why he believes Governor Andy Beshear shouldn't be re-elected.
"I think they definitely see this Governor as crazy when you let out 2,000 criminals out of jail," Cameron said. "You veto tax cuts, and you refuse to protect women's sports from biological males, and I think it's crazy to have a governor who shut down our churches, our small businesses and our schools."
Cameron's bus tour continues through Saturday.
Arkansas Governor Sarah Huckabee Sanders is expected to join him in Campbellsville and Glasgow on Wednesday.
Copyright 2023 WAVE. All rights reserved.