Wicked Garden Halloween goes to the dogs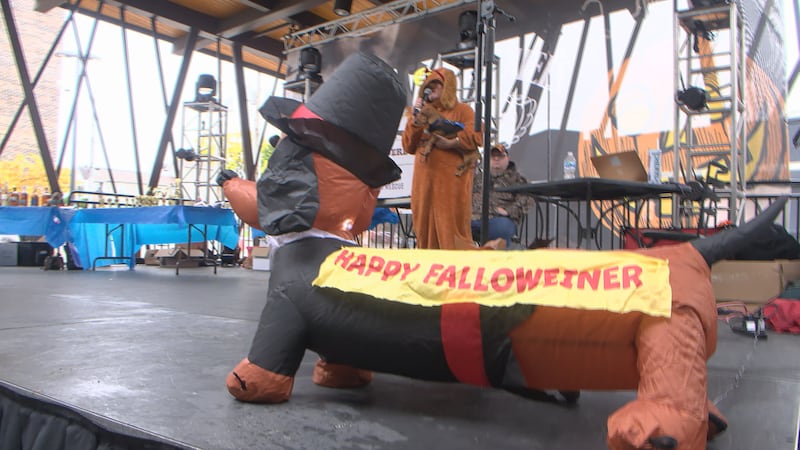 Published: Oct. 29, 2023 at 10:15 PM EDT
LOUISVILLE, Ky. (WAVE) - Halloween went to the dogs in Paristown Sunday.
Jack Daniel's wrapped up their Wicked Garden Halloween Weekend with a canine costume contest.
After the dogs strutted down the catwalk, there was a special event for Dachshunds, the Halloweener Derby. Wiener dogs went head to head to see who was the fastest of the bunch. It was all to benefit the Kentucky Dachshund Rescue.
The treasurer of that group talked about what they do.
"People move, people financially sometimes just can't take care of their animal. they may need a surgery, so we take those dogs in," Kentucky Dachshund Rescue Treasurer Cheryl Parr said. "We get them fed and spayed or neutered and then we find a foster for them. Then they can be adopted from us."
There were all kinds of races leading up to the Halloweener Derby, including divisions for puppies, seniors and handicapped dogs.
Copyright 2023 WAVE. All rights reserved.