Gov. Beshear approves over $15.2 M in funding for projects to support training of workers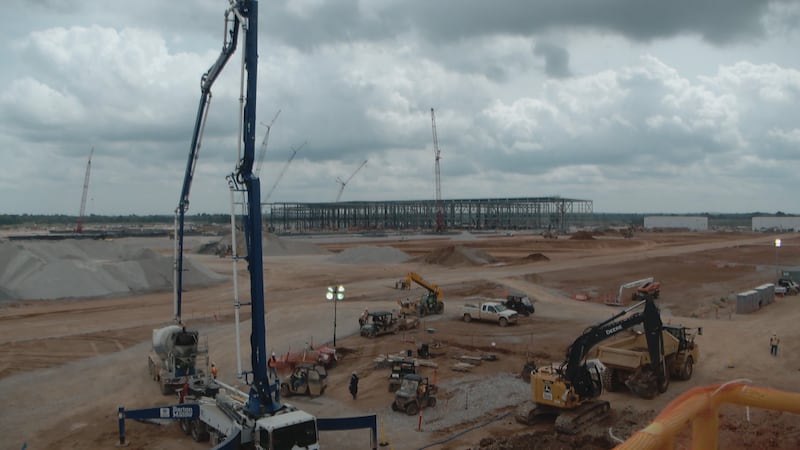 Published: Nov. 2, 2023 at 2:13 PM EDT
BOWLING GREEN, Ky. (WBKO) - Today, Gov. Andy Beshear announced over $15.2 million in state support for companies and consortiums to train more than 15,500 workers.
The approval includes a $10 million grant to support the training and development of 5,000 employees at BlueOval SK Battery Park in Glendale.
"Our workforce development initiatives are some of the most important and proactive steps we can take for the future of Kentucky's economy," Gov. Beshear said in a press release. "This funding will help train workers at BlueOval SK Battery Park in Glendale and roughly 20 other operations statewide, helping prepare thousands of Kentuckians to make an impact in their communities, while also better supporting their families through skilled, good-paying jobs. We're committed to building a pipeline for the workforce of the future and this is the latest example of that commitment."
The funding will support employee training that includes industrial maintenance, lean, safety, process improvement, systems thinking, communication, worker characteristics, vision systems, and culture roles.
With the emergence of EV battery production in the United States, proper training for all BlueOval SK employees to understand the battery technology and manufacturing process is necessary.
"BlueOval SK is committed to bringing 5,000 new jobs to the Commonwealth of Kentucky and creating a well-trained workforce," BlueOval SK CEO Dr. Robert Rhee said. "We're grateful for support from local stakeholders and eager to strengthen our partnership."
BlueOval SK remains committed to both plants at BlueOval SK Battery Park, and construction is on schedule and unchanged. The first plant is scheduled to begin production in 2025.
Copyright 2023 WBKO. All rights reserved.