Governor Beshear stops by early voting location on bus tour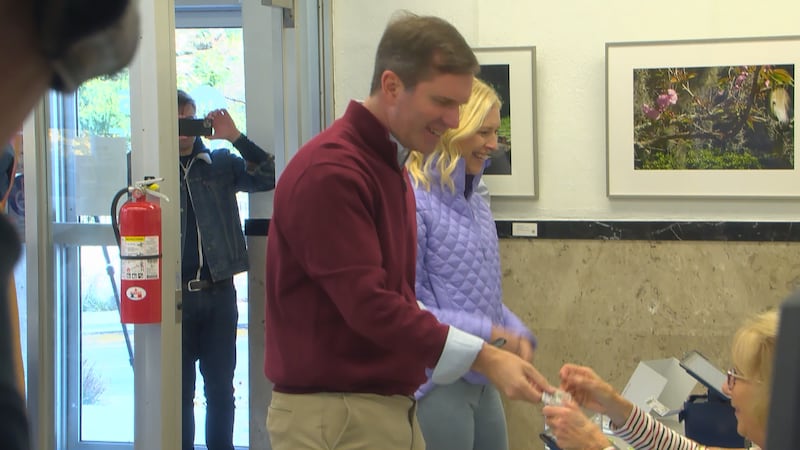 Published: Nov. 2, 2023 at 1:27 PM EDT
LOUISVILLE, Ky. (WAVE) - Less than a week out from Election Day and in-person, no-excuse early voting in Kentucky is going on right now.
Governor Andy Beshear and wife Britainy voted early Thursday morning at Yes Arts and the governor is encouraging more Kentuckians to take advantage of the opportunity to cast their ballot before the Nov. 7 election.
Voters planning on going to the polls early will need to have a photo ID as proof of identity or, if they don't have a photo ID, they can sign a Voter Affirmation Form and present a non-photo ID like a social security card or any ID card with the voter's picture and name on it.
For more information, you can call 502-574-6100.
Copyright 2023 WAVE. All rights reserved.