JCPS expanding telemedicine through partnership with Norton Healthcare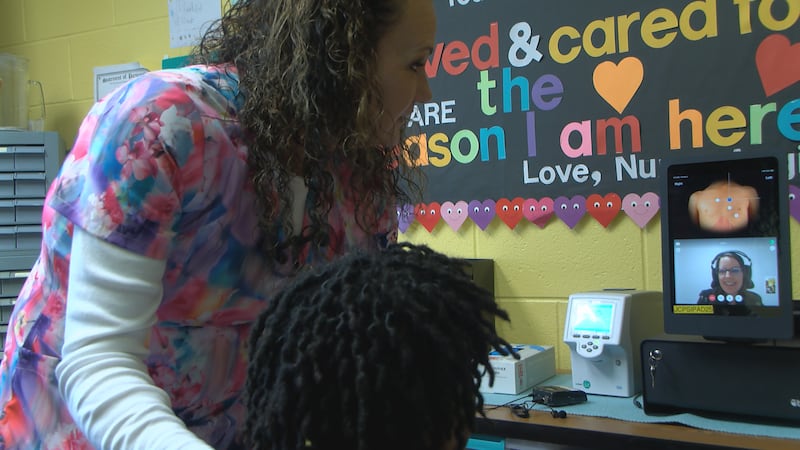 Published: Nov. 2, 2023 at 10:53 PM EDT
LOUISVILLE, Ky. (WAVE) - JCPS has partnered with Norton Healthcare to expand their telemedicine service for all of their elementary schools.
Right now, only 50 schools have this program available. The telemedicine partnership helps students get access to medical technology to not only identify what they are sick with but also get them the treatment they need to quickly return to school.
Many parents may not have a job that allows them to leave to take their child to a doctor. So, having this technology available helps students, families and school staff.
"The importance of this is that early treatment, identification, first helps prevent the spread of illness in the buildings to other people," JCPS District Health Manager Eva Stone said. "Secondly, gets that child back to learning as soon as possible, which we know school attendance is important. At the very end of the day, if you're not in school, you're not learning. And so, we want to do everything that we can to ensure that we're promoting the ability for kids to be at school."
Norton Children's Hospital Foundation awarded a grant of $122,200 to help JCPS expand this program to all elementary schools.
Copyright 2023 WAVE. All rights reserved.