Secretary of State Michael Adams casts his early ballot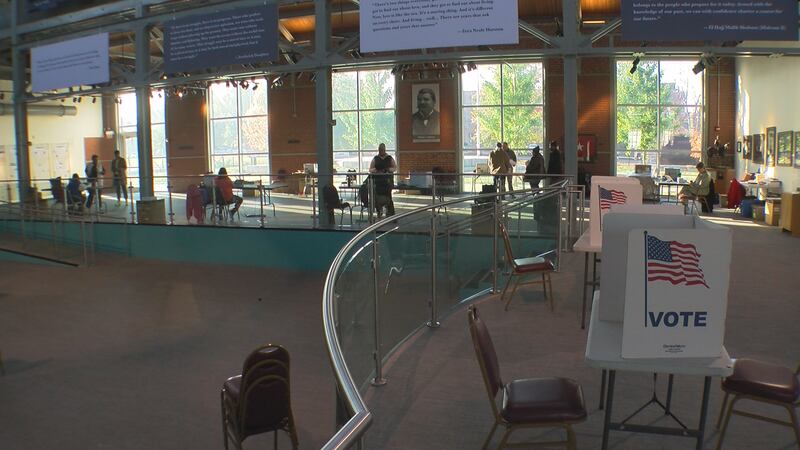 Published: Nov. 2, 2023 at 8:21 PM EDT
LOUISVILLE, Ky. (WAVE) - The first day of early voting in Kentucky is in the books.
The state offers in-person, no excuse early voting Thursday, Friday and Saturday ahead of Tuesday's General Election.
Secretary of State Michael Adams cast his ballot Thursday morning at the Kentucky Center for African American Heritage. He's been a strong supporter of early voting, saying it gives Kentuckians more opportunities to exercise their right to vote.
Still, he's expecting fewer than half of registered voters will actually cast a ballot.
"I do think that overall in this election, we'll be on track for what we typically see in a non-Presidential general election, give or take 40 percent," he said. "Might be a little bit higher, little bit lower, it's hard to say at the moment. We'll have probably a better sense of the numbers once we have some early voting returns, that will give us a better indicator."
For hours and locations for early voting, visit your County Clerk's website.
Copyright 2023 WAVE. All rights reserved.