LouCity's season ends in a 2-1 loss in Eastern Conference Finals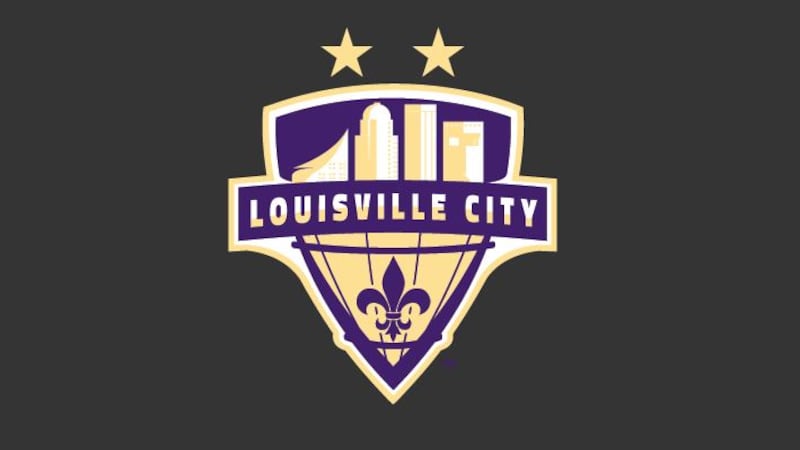 Published: Nov. 5, 2023 at 11:43 AM EST
LOUISVILLE, Ky. (WAVE) - The boys in purple couldn't make it back-to-back trips to the USL Championship as Louisville City FC's season came to an end Saturday night in the USL Eastern Conference Final to the Charleston Battery.
The Battery converted set pieces on either side of the half which was all they needed for a 2-1 victory at Patriot's Point to advance to the league final.
For LouCity, the loss marked the end of a rocky season, but one that saw City catch fire in the playoffs to make it to the conference final round for the ninth straight year.
"When you look at the season as a whole, a lot of ups and downs," head coach Danny Cruz said. "I thought the group came together here at the end, certainly fought, battled and put ourselves in a position to play for a trophy, but fell short.
"I feel like I say it every year: I'm extremely grateful and thankful to be at a club like this," he added. "I certainly feel terrible at the moment for the players, for the club, for the fans, for our owners — for everybody who cares about Louisville City.
"All we can try to do is make sure we come back, and we're stronger going into 2024."
Cruz didn't make any changes from a 4-0 conference semifinal win the previous weekend over Detroit City FC, but after a strong start a week ago, City played from behind almost immediately Saturday.
A transition foul set up Charleston's Arturo Rodriguez for a fifth-minute free kick that he curled into the back of the net. In the second half, Augstine Williams scored after a 58th-minute penalty by LouCity.
Kyle Adams was the lone goal for the boys in purple in the form of a header off a rebound in the 90th minute, but LouCity was short on both time and players after Carlos Moguel, Jr. was dismissed for a second yellow card minutes prior.
"We pride ourselves on being difficult to break down, hard to concede goals (against)," defender Sean Totsch said. "To give up a goal early, our game plan goes out the window a little bit, not entirely. We have to be a little bit more aggressive. We've got to step a little higher. We have to chase, right?
"That's the hardest part. When we're tough to break down and get through that early stage of the game — get 20, 30 minutes on — we would have liked our chances," he continued. "But it's tough when you're chasing in these playoff games, because you're not going to get many chances."
LouCity heads into the offseason following a 14-12-8 campaign and the fifth place finish on the table is the lowest in the club's history.
"It'll be a busy offseason, for sure," Cruz said. "We'll talk more about that as the offseason goes on. For now, I think the focus is going to be on making some of those decisions and looking forward."
Copyright 2023 WAVE. All rights reserved.