Mt. Washington 18-year-old accused of stabbing officer in the face with screwdriver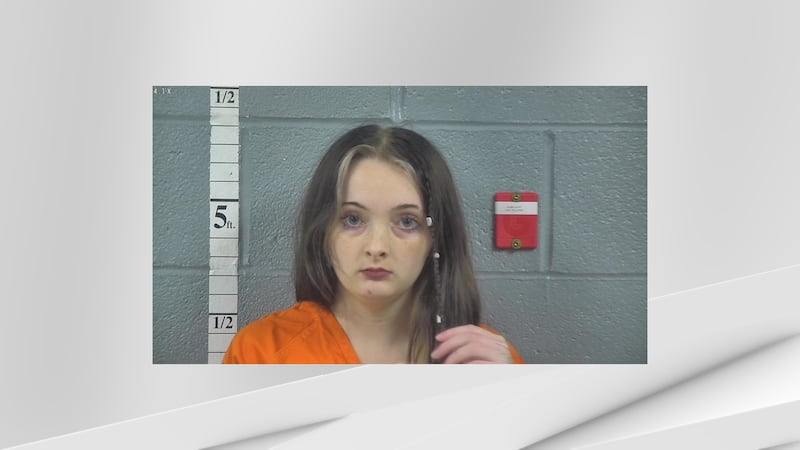 Published: Nov. 5, 2023 at 1:33 PM EST
|
Updated: Nov. 5, 2023 at 2:02 PM EST
LOUISVILLE, Ky. (WAVE) - A Bullitt County 18-year-old is charged with attempted murder after police said she stabbed an officer in the face with a screwdriver.
Kenzie VanArsdale was arrested Saturday morning by Mt. Washington Police and taken to Bullitt County Detention Center.
An arrest citation said Officer Bramer began his shift around 6:15 a.m. unlocking the city park. While doing so, he saw VanArsdale in the park.
She initially listened to the officer when he told her to come to the cruiser and asked for her information. However, the citation said as Bramer was taking her information, VanArsdale took off, running down Duane Way and then to Emma Court.
The officer chased after her telling her to stop and VanArsdale eventually stopped and put her hands in the air.
As the officer attempted to handcuff her, the citation said VanArsdale spun around with a screwdriver in her hand and struck Bramer in the face 3 inches above his left eye.
The arrest citation said VanArsdale attempted to cause "serious physical injury or possibly even death to Officer Bramer."
Mt. Washington Police PIO Evan Brown said Bramer was taken to the hospital and has since been released. He is expected to be OK.
VanArsdale appeared in court Monday and entered a plea of not guilty. Her bond was set at $500,000 cash.
She is scheduled to return to court Nov. 29.
Copyright 2023 WAVE. All rights reserved.