LMPD arrests man at polling location for alleged interference
Published: Nov. 7, 2023 at 3:19 PM EST
LOUISVILLE, Ky. (WAVE) - A Louisville man is facing several charges after police allege he tried to interfere with the voting process at a polling location Tuesday morning.
Around 9:17 a.m., officers were called to Molly Leonard Portland Community Center at 640 N. 27th Street on a report of a disorderly person.
An arrest citation said 40-year-old Jacen Cockerell was wielding a flag attached to a fishing pole and allegedly made threatening gestures toward voters.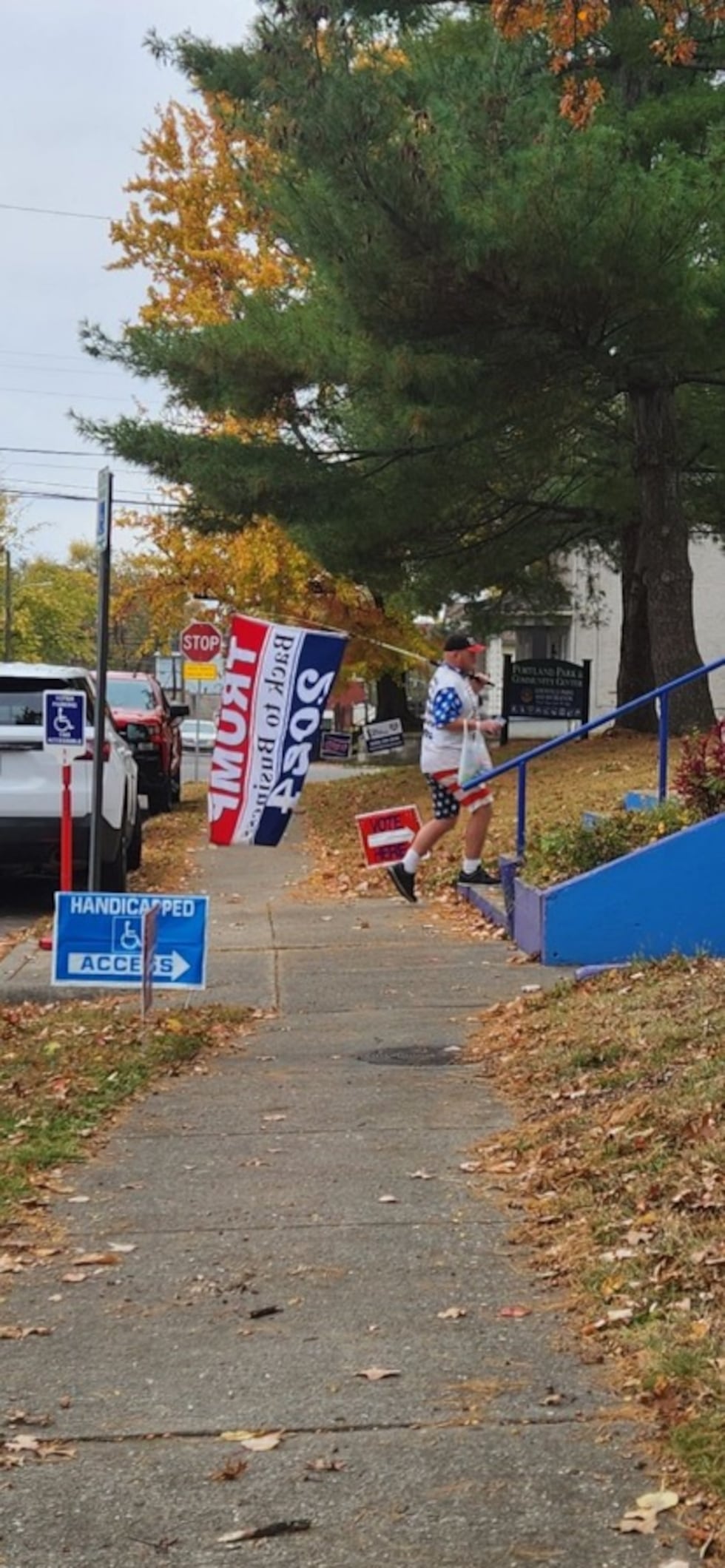 Cockerell is accused of intimidating at least one voter, preventing them from casting their vote. The arrest citation said Cockerell also damaged a voting machine by ripping off the printer attached to it.
He was arrested and charged with two counts of menacing, one count of tampering, destruction of a voting machine, and election interference.
Cockerell appeared in court Wednesday, where his bond was lowered to $500. He is scheduled to return to court Nov. 16.
Copyright 2023 WAVE. All rights reserved.