Colerain High School is one of several schools targeted in Tri-State swatting incident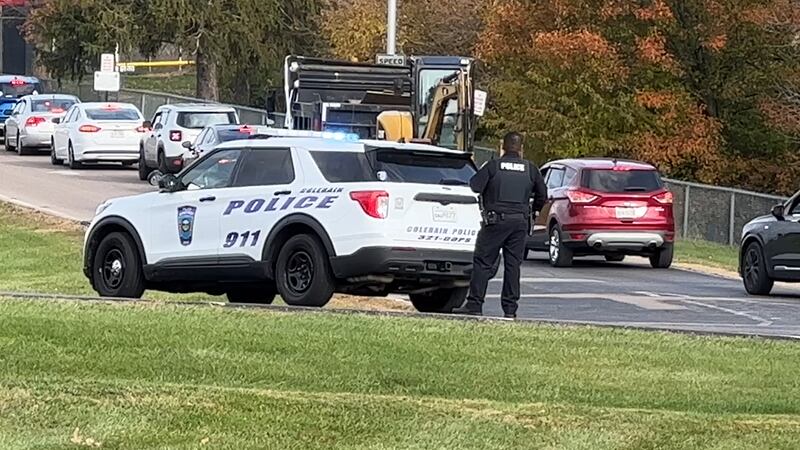 Published: Nov. 8, 2023 at 9:01 AM EST
|
Updated: Nov. 8, 2023 at 12:11 PM EST
COLERAIN TOWNSHIP, Ohio (WXIX) - Colerain High School went into lockdown Wednesday morning due to a false threat, according to Northwest Local School District.
Hamilton County Dispatchers also confirmed that a false threat was called in.
The school district sent out the following statement to parents.
According to the 911 calls, a man reported that a "Middle Eastern man" was actively shooting in the building of Colerain High School. The caller said there were seven victims injured in "a math class."
After a few minutes, the caller hung up.
Colerain High School was not the only one to go into lockdown as several schools in Ohio, Kentucky and Indiana also fell victim to swatting on Wednesday.
Three schools in the Greater Louisville Area were targeted, according to Jefferson County Public Schools, along with Frederick Douglas High School in Lexington and Memorial High School in Evansville, Indiana.
The Dayton Daily News reported that Archbishop Alter High School also received a false threat this morning.
While these crimes happened around the same time and are similar in nature, it is unknown if they are related.
What is swatting?
In the Fall of 2022, there were multiple swatting incidents happening across the country that put students, staff, parents and residents in a panic.
Swatting is when a person or group makes a false report, causing a wave of first responders and law enforcement to gather in one area, according to Oxford Languages. The report ultimately creates a feeling of danger within a community.
The Greater Cincinnati Area has experienced many swatting incidents in the past, such as the hoax at Princeton High School in September 2022 or the several Cincinnati Public Schools that went into lockdown after a false threat was posted on social media in November of that same year.
After many schools across the state continued to be targets of swatting, Ohio Reps. Kevin Miller and Rick Carfagna introduced House Bill 462 in December 2022 to make swatting a felony. The bill passed and went into effect in April 2023.
See a spelling or grammar error in our story? Please click here to report it.
Do you have a photo or video of a breaking news story? Send it to us here with a brief description.
Copyright 2023 WXIX. All rights reserved.