Sole Republican voted out from Cincinnati City Council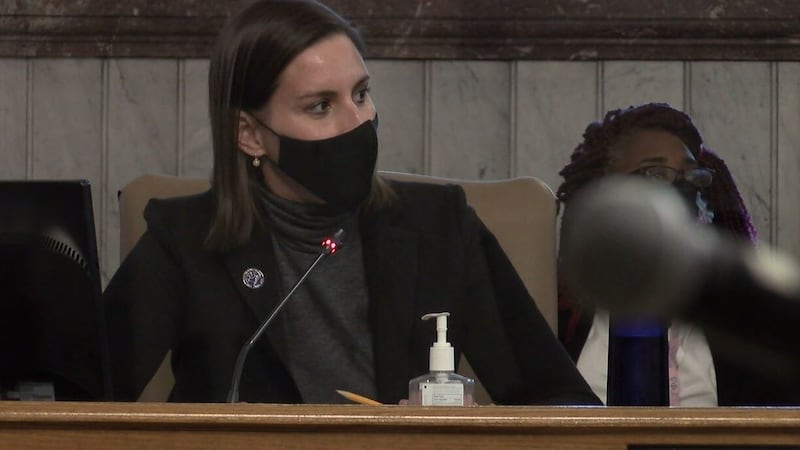 Published: Nov. 8, 2023 at 8:28 AM EST
CINCINNATI (WXIX) - The residents of Cincinnati have spoken and they want City Councilwoman Liz Keating out.
It was a big night for Ohio and Cincinnati politics on Tuesday as residents voted in favor of three major issues: Codifying abortion, legalizing marijuana and selling the Cincinnati Southern Railway.
Residents were also tasked with voting for nine city councilmembers with 10 candidates on the ballot this year.
Keating, the only Republican candidate running for council, received the least amount of votes, coming in tenth.
According to the Ohio Secretary of State's election results, newcomer Anna Albi received nearly 8,000 more votes than Keating.
In addition, two incumbents, Seth Walsh and Jeff Cramerding, trailed behind Albi by a few thousand votes.
| Candidates | Votes |
| --- | --- |
| Jan-Michele Lemon Kearney | 49,033 |
| Meeka Owens | 48,825 |
| Reggie Harris | 48,443 |
| Victoria Parks | 45,490 |
| Scotty Johnson | 44,899 |
| Mark Jeffereys | 44,544 |
| Anna Albi | 43,973 |
| Jeff Cramerding | 41,983 |
| Seth Walsh | 39,950 |
| Liz Keating | 36,176 |
Keating was appointed to city council in 2020, replacing P.G. Sittenfeld after he was accused of federal bribery. She served on several committees while in her position, including the Budget & Finance, Public Safety & Governance and the Equitable Growth & Housing committees.
While city council is officially a nonpartisan bunch, the upcoming panel are all endorsed democrats.
FOX19 NOW has not seen a statement from Keating or her office since the results came in.
See a spelling or grammar error in our story? Please click here to report it.
Do you have a photo or video of a breaking news story? Send it to us here with a brief description.
Copyright 2023 WXIX. All rights reserved.