2023 KY Veterans Day Parade returns to downtown Louisville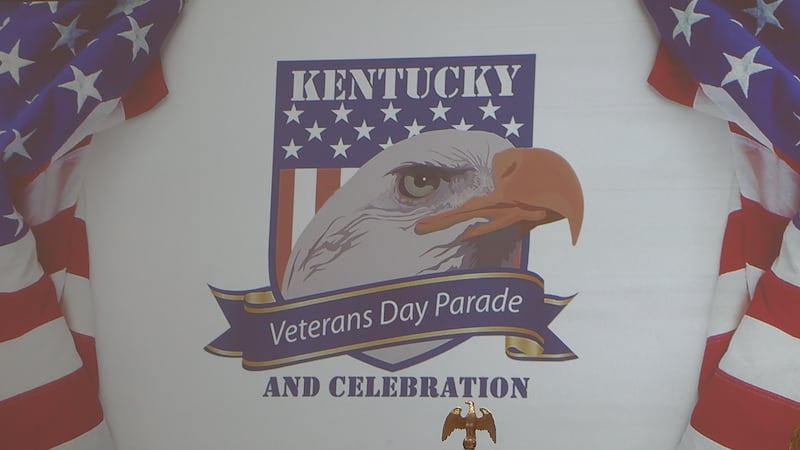 Published: Nov. 9, 2023 at 3:43 PM EST
LOUISVILLE, Ky. (WAVE) - The city of Louisville honors veterans on Saturday as the Kentucky Veterans Day Parade returns to downtown.
There hasn't been a parade downtown since 2019. When the pandemic hit, organizers worked to protect public health by creating alternate events for veterans. This year, the streets of Louisville again will be full of veterans, military vehicles and lots of red, white and blue.
"The Kentucky Veterans Parade and Celebration is returning for its 13th year," Louisville Mayor Craig Greenberg said. "And one of my goals when I came in the office was to bring this parade back downtown."
The parade starts Saturday at noon at 6th and Jefferson and the route runs east on Jefferson to 3rd street.
Greenberg said meter parking downtown will be free for the event. At 2:11 p.m. on Saturday, Greenberg is also calling city residents to observe 2 minutes of silence, to reflect on sacrifices made by veterans across the country.
The 2023 parade will feature its first female Grand Marshal, Army nurse and Vietnam veteran Capt. Marj Graves (ret.).
"I stand tall with every veteran who has served, who wants the recognition and silently carries a lot of difficult times with them," Graves said, "because of what they saw, and what they did, and how they served."
The parade theme is "Operation Rendezvous."
According to information posted on kyvetparade.com, prior to the parade, multiple convoys will depart from locations around the city and converge on downtown.
A kickoff ceremony is scheduled for 9 a.m. Saturday for the convoy departing from Middletown City hall.
That convoy will make stops at the UofL Shelby Campus (9:30 a.m.), and the St. Matthews Community Center (10:00 a.m.).
Three other convoys will depart from different locations: the UAW union hall on Fern Valley Road (8:00 a.m.), Dixie Manor (8:00 a.m.), and the KILROY Southern Indiana Convoy (time and location tba).
Copyright 2023 WAVE. All rights reserved.