Louisville couple unexpectedly wins over $200k during stop for coffee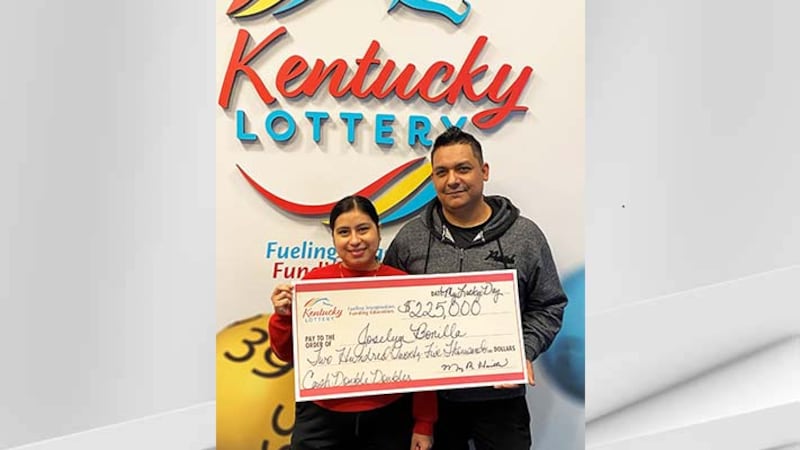 Published: Nov. 9, 2023 at 3:33 PM EST
LOUISVILLE, Ky. (WAVE) - A coffee break during a drive home from a North Carolina trip led to one Louisville couple winning over $200,000.
Joselyn Bonilla and her husband won $225,000 from a $10 Kentucky Lottery scratch-off ticket they bought during their trip home from visiting family.
"We always look online to see what prizes are remaining when deciding on which one to buy," her husband said. "This time, we only bought one ticket."
Lottery officials said when Joselyn scratched the ticket off in the car, she immediately saw a $6,000 win, but it was her husband who pointed out the ticket had $6,000 on every spot.
"We totaled it up, but it only came to $180,000," he said. When Joselyn flipped the ticket over to scratch off the back, there was an additional $45,000.
"I couldn't believe it," Joselyn said. "We checked it using the app, and there it [$225,000 prize] was!"
Lottery officials said the couple is expecting a baby, and the winnings will allow Joselyn to stay home.
Cave Run Lakemart will receive $2,250 for selling the ticket.
Copyright 2023 WAVE. All rights reserved.